Walled City
Lahore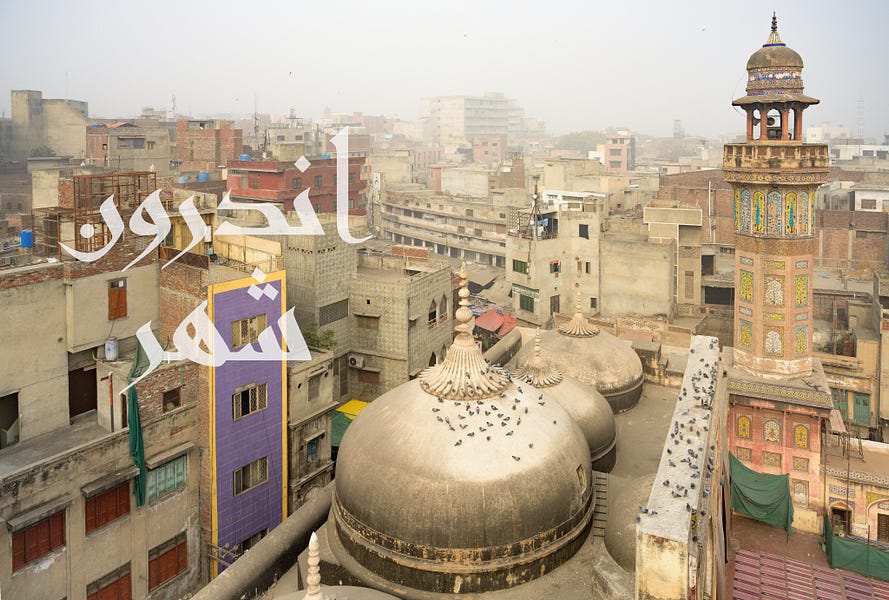 In my travels around the world, I don't think I have encountered a single place that, pound-for-pound, matches the zest for life one witnesses inside Lahore's ancient walled city. It is truly one of a kind.
A photowalk was not on the agenda. I was in Lahore for a few hours and had already gorged myself on the greatest breakfast on God's earth. Mission accomplished; time to go home. But the Walled City was beckoning. So I picked up my camera, hailed a rickshaw and et voila …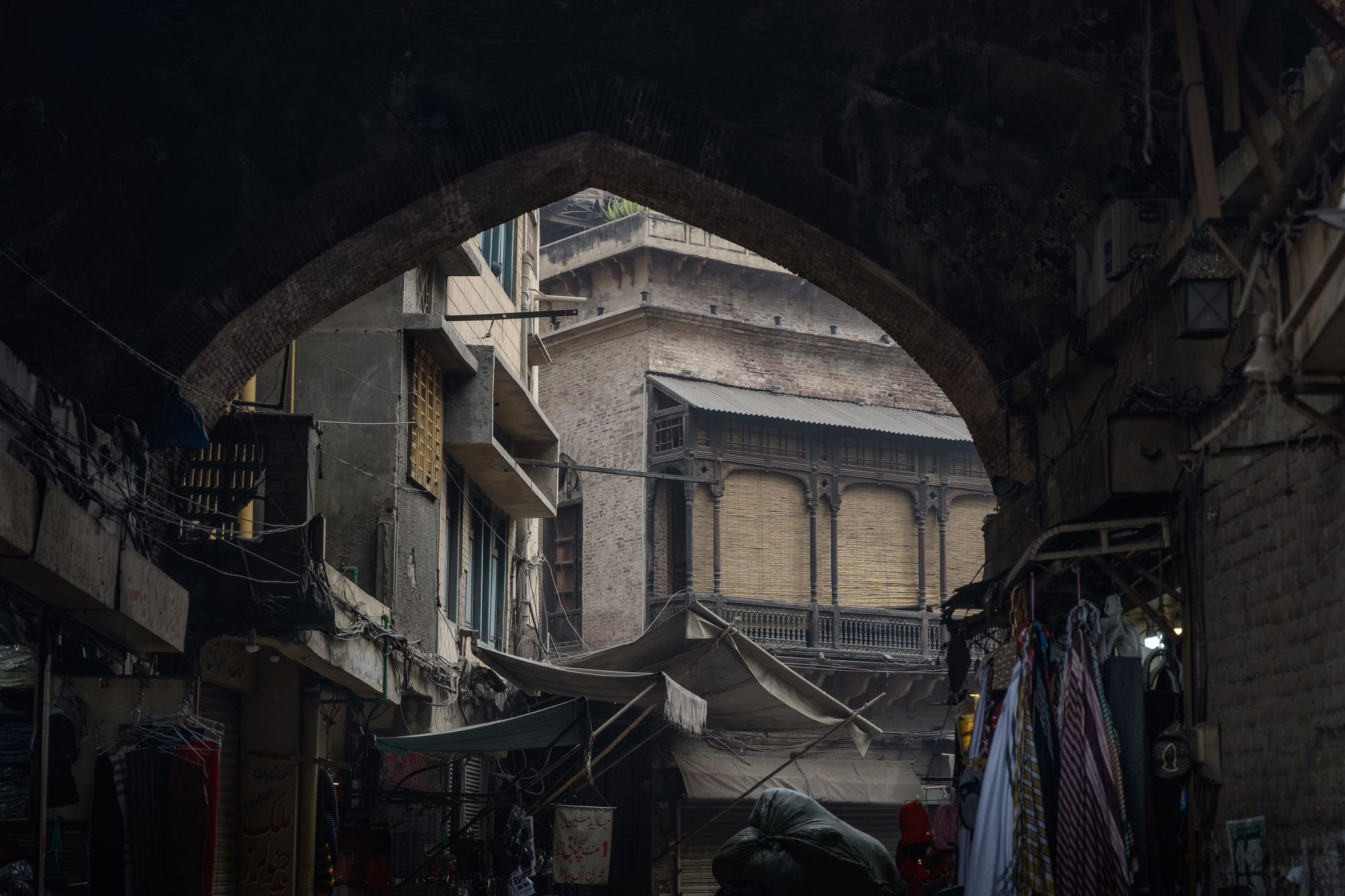 Soon I was in an alien world, navigating impossibly narrow streets. And yes, this world is alien to me -- the sterile suburbs of Islamabad where I grew up are only a couple of hundred miles to the north but may well be in a totally different country.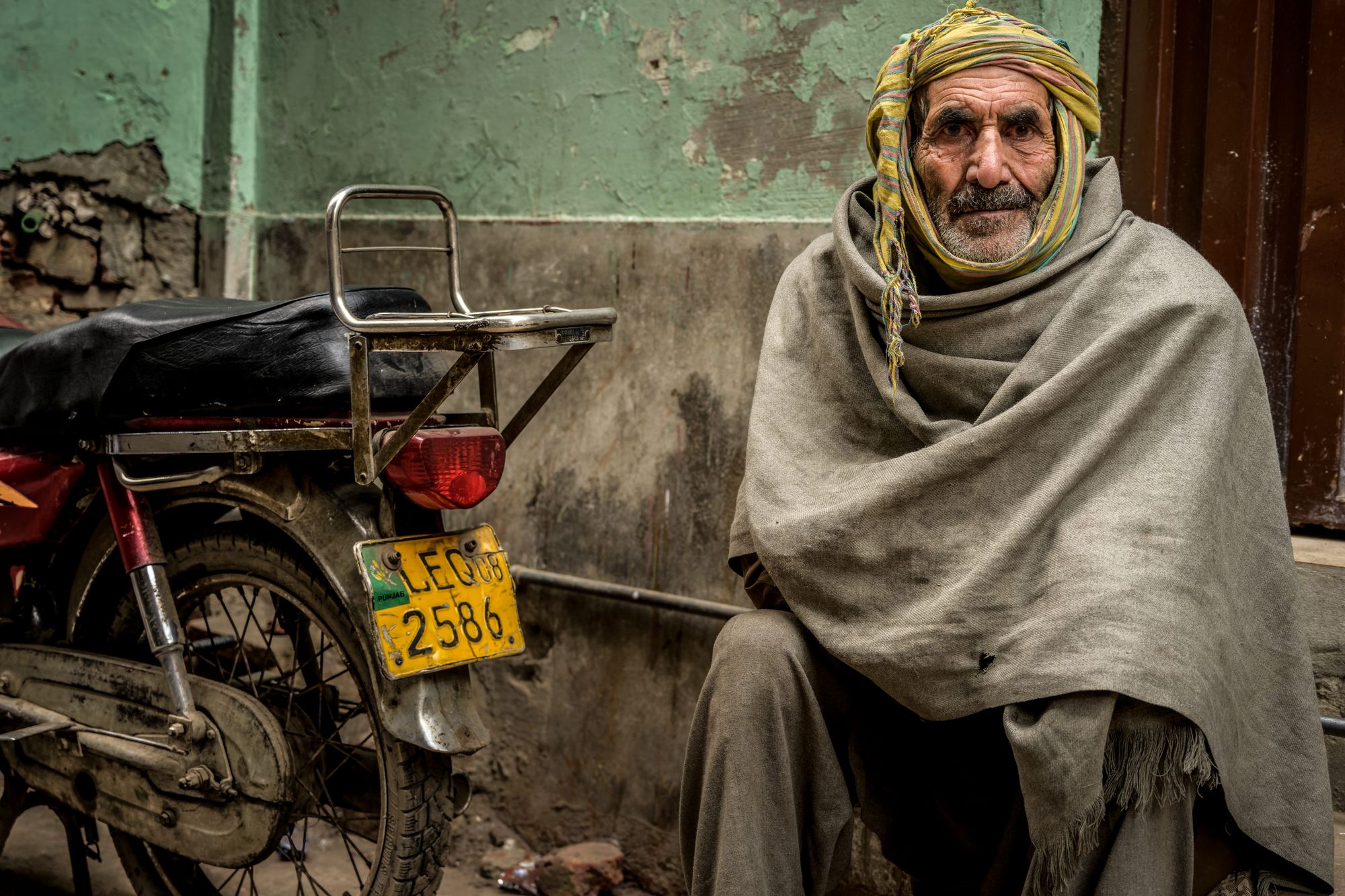 Soon after my arrival, I found myself outside an elementary school. I was immediately struck by how well turned out the students were in their sharp, crisp uniforms. Quite a contrast from what I've become accustomed to seeing in the US. Bravo Androoni's, keep it that way.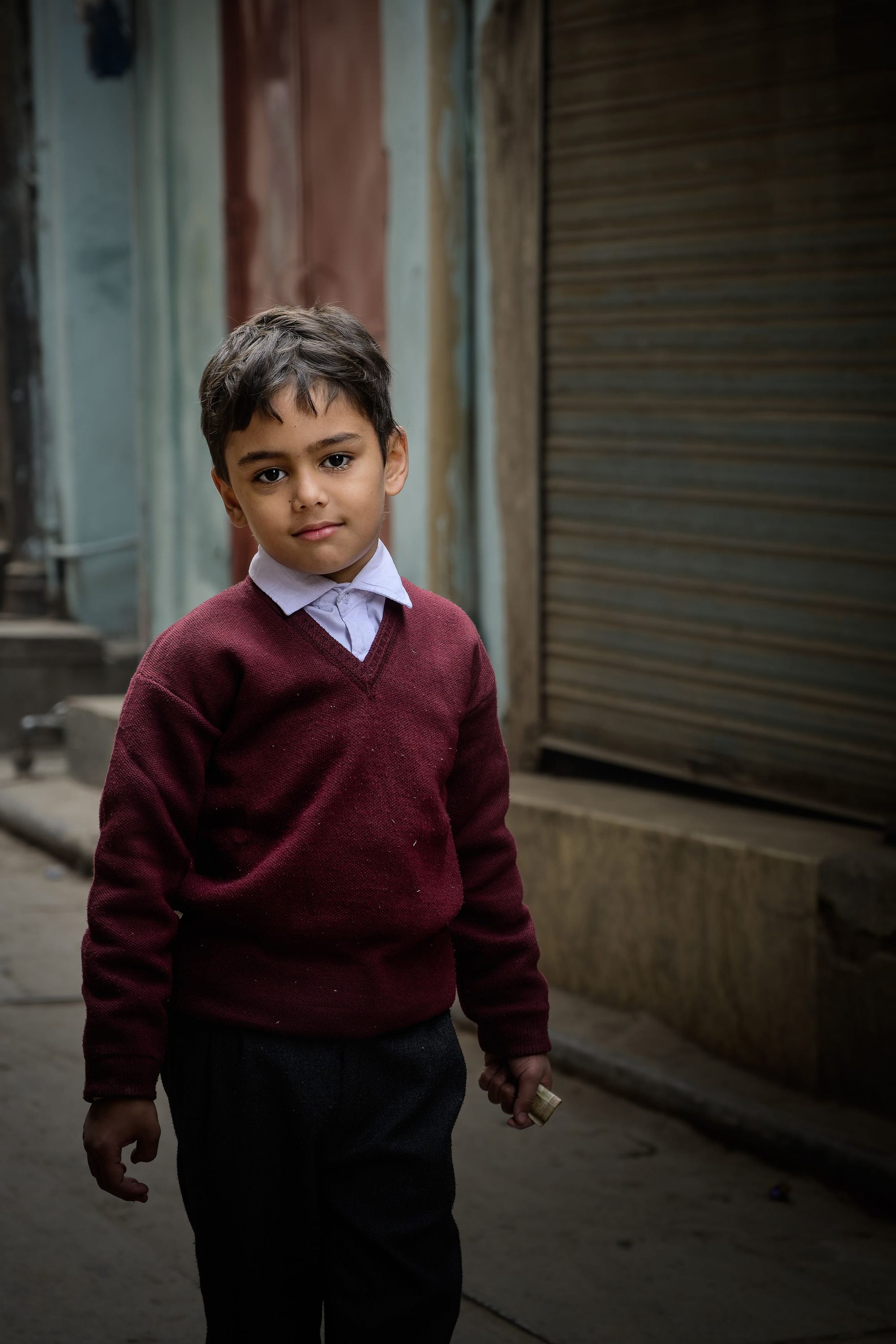 Other than that though, the school kids were no different from kids anywhere else. Replace the backdrop and this is every day at my son's school pickup.
Thing about places like 'Androon Shehr' (Urdu name for the Walled City) is that there are single spots where you can just sit and take pictures all day. Characters come and go. Light changes. You can do an entire series, just there.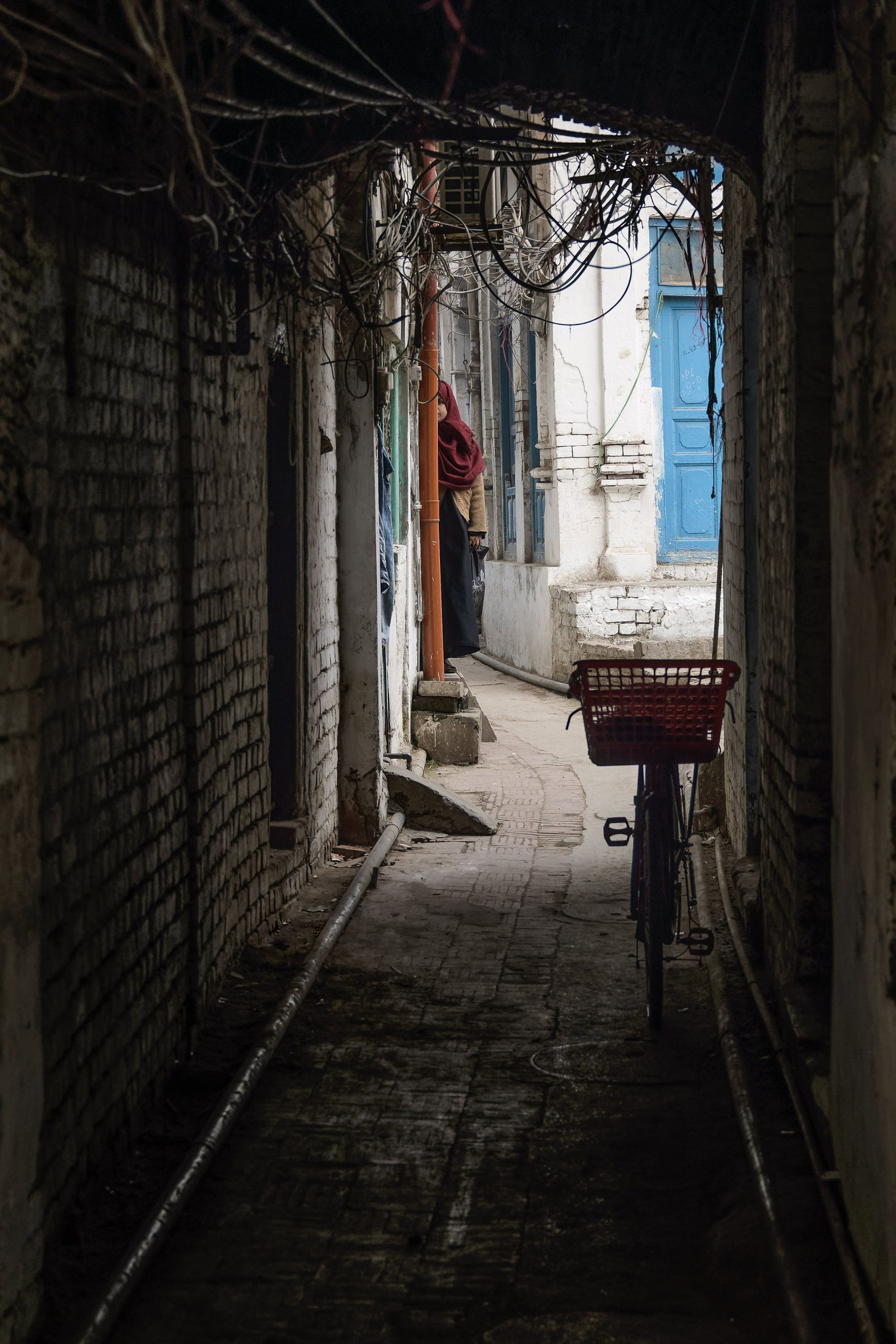 Like this door. I want to do a series in front of this door. Inshallah, one day I will do a series in front of this door.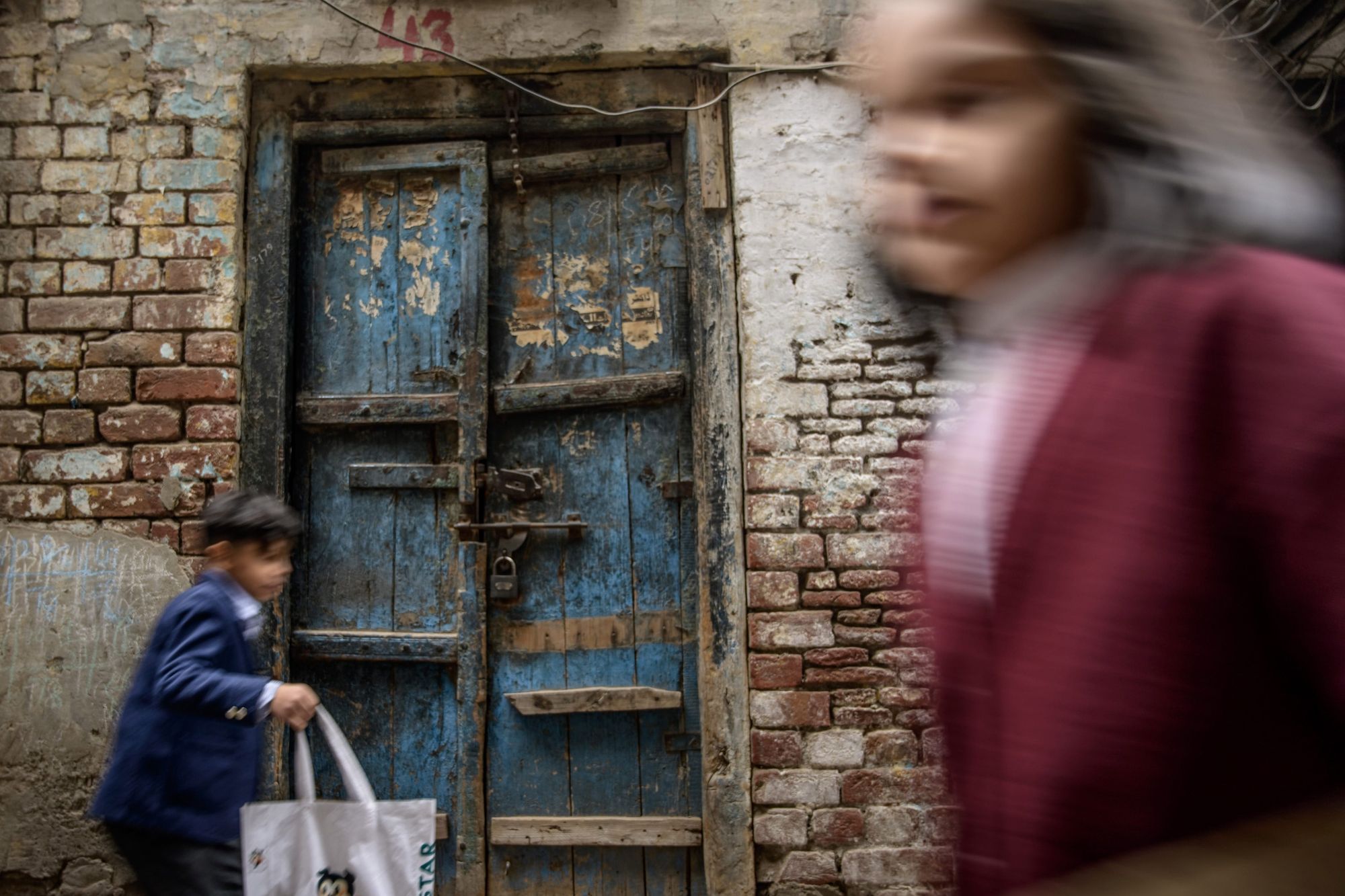 Muslims prefer cats to dogs, as pets. And there're a lot of cats inside the Shehr. I don't think I saw a single dog. But lots of cats. Another series, right there.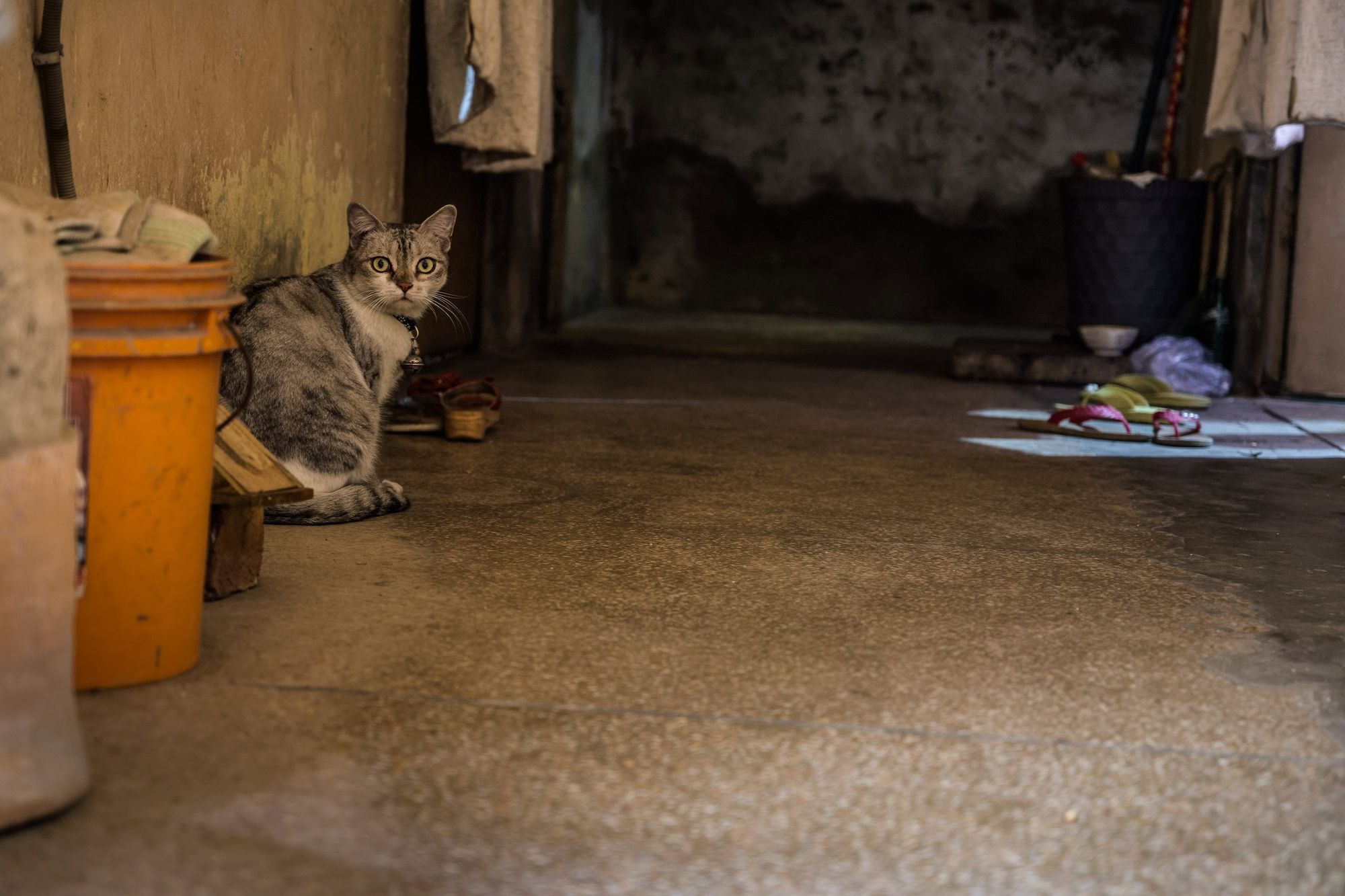 Construction site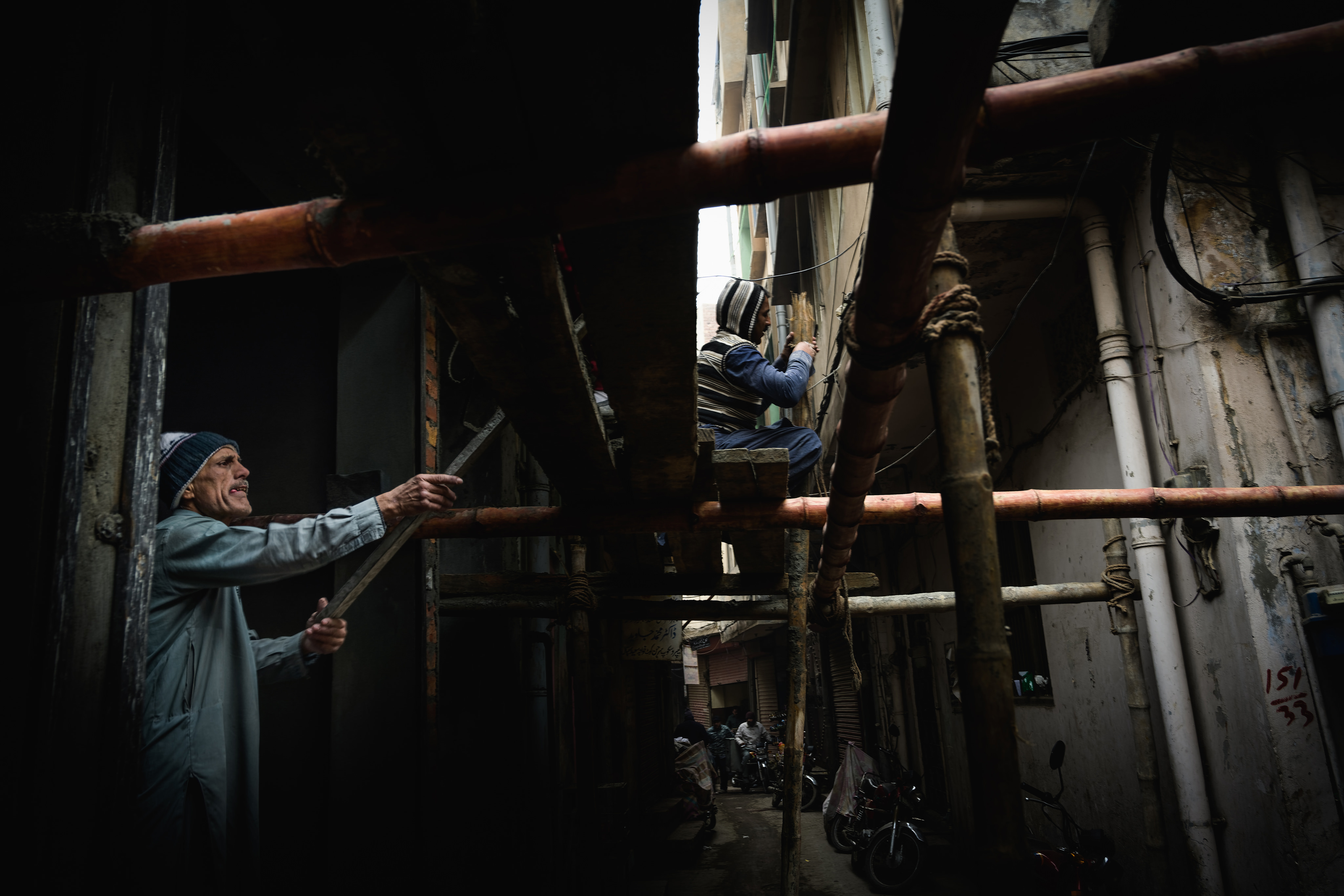 As the time for Jumu'ah (Friday Prayers) neared, I started to see the narrow streets fill up with congregants headed towards the mosque (it's a very special mosque, mini-thread on it follows)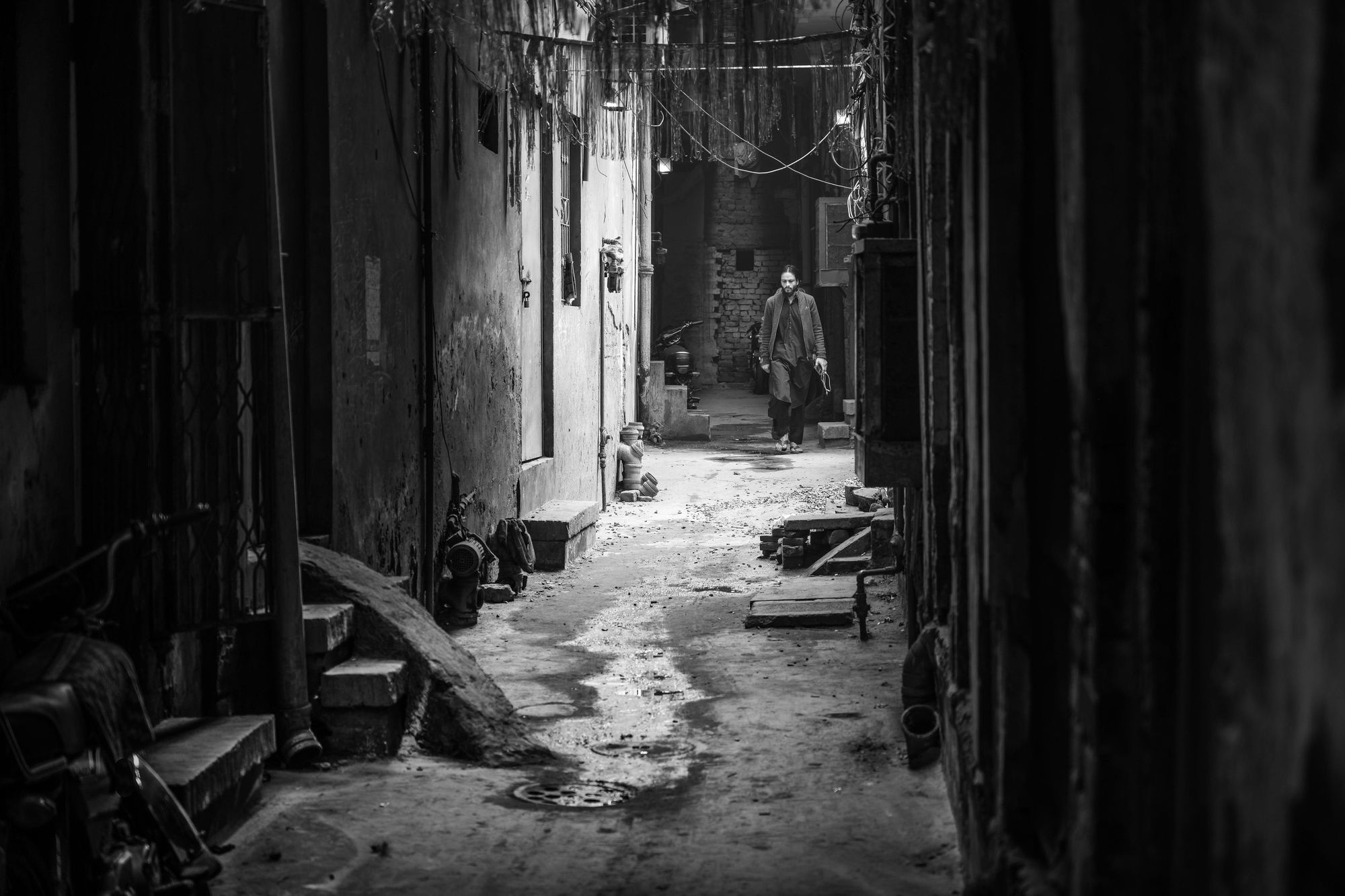 Somewhere along the way, I caught sight of this gentleman vigorously giving himself a head massage. Self-care is important. If I could, I'd give myself a head massage every day.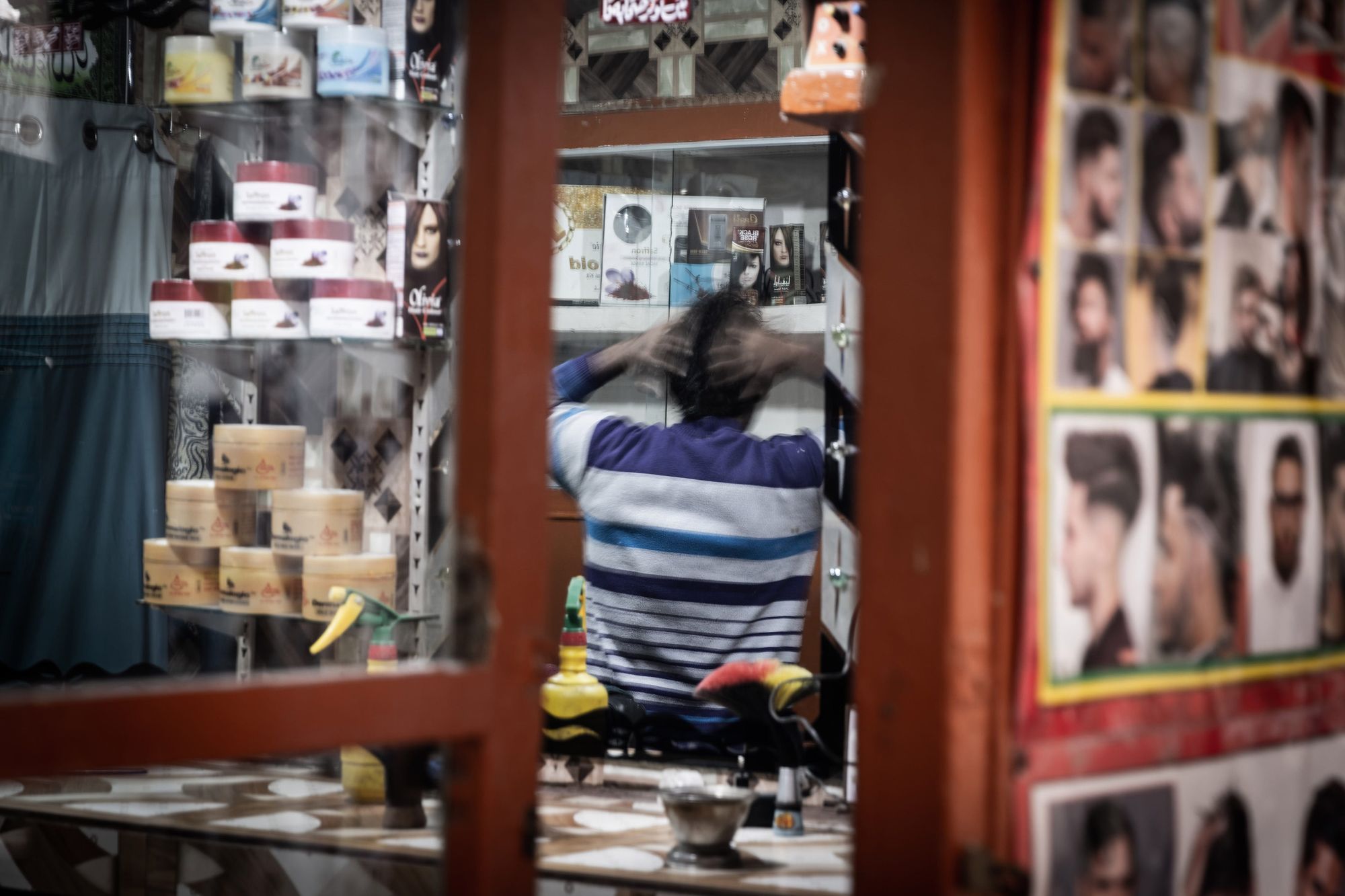 I love it when I don't have to touch a photo at all. This is one of those photos. The perfect light. The perfect background. The perfect subject. An entire story, in one click.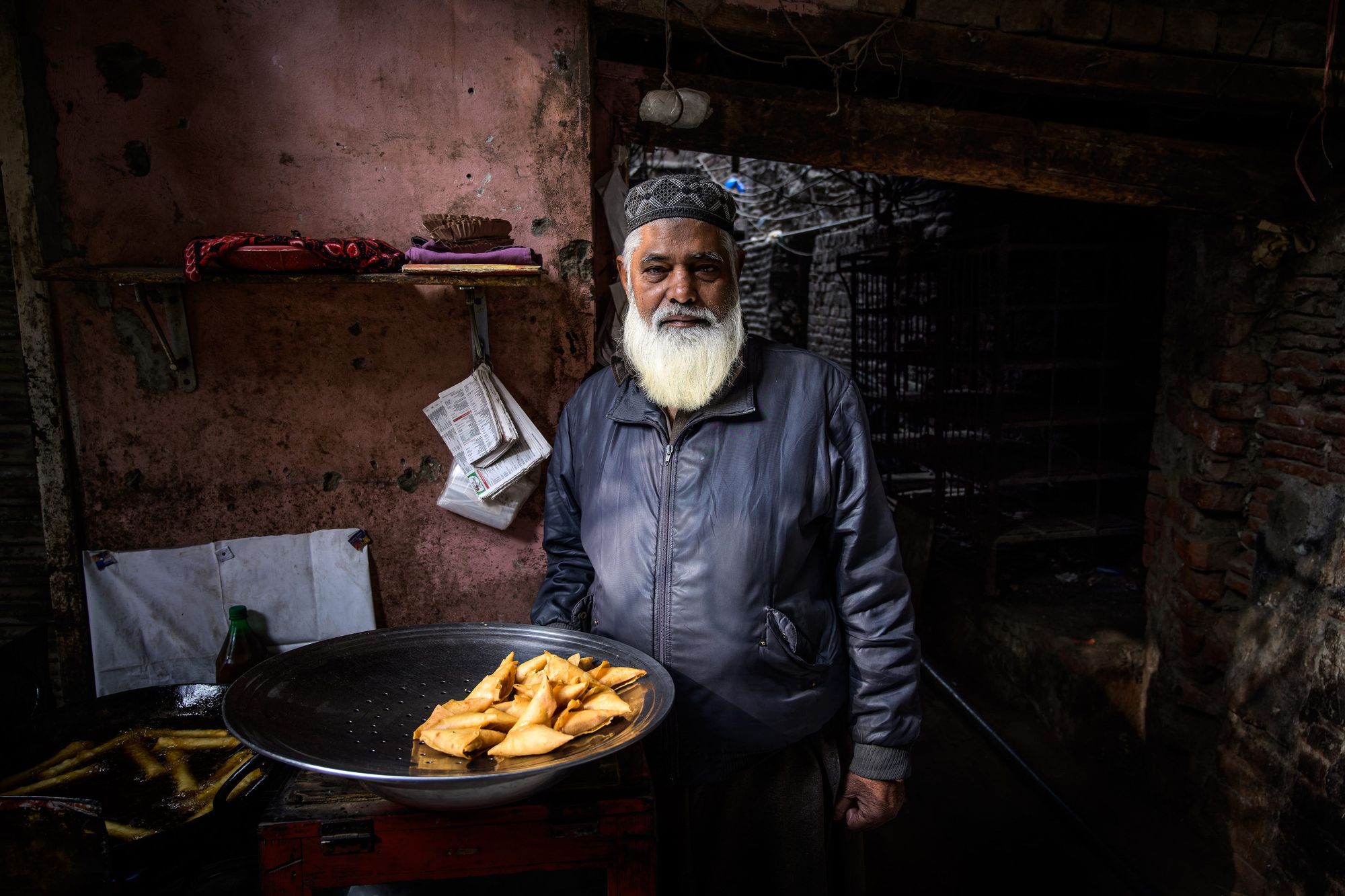 Peeked inside an open door to see some kind of garment folding operation. The garments were beautiful.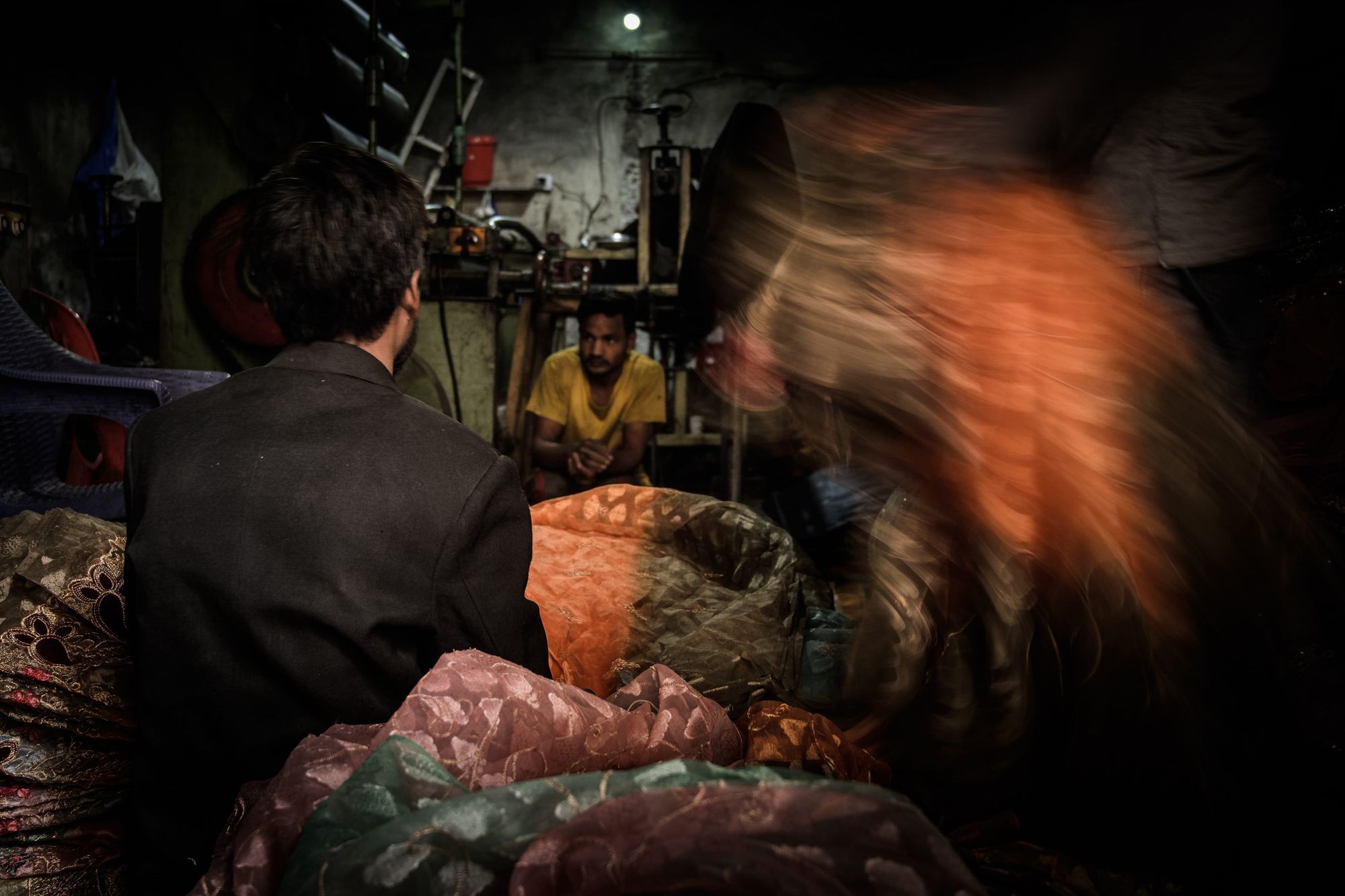 If street photography is your thing, the Shehr is the endless buffet of your wildest dreams.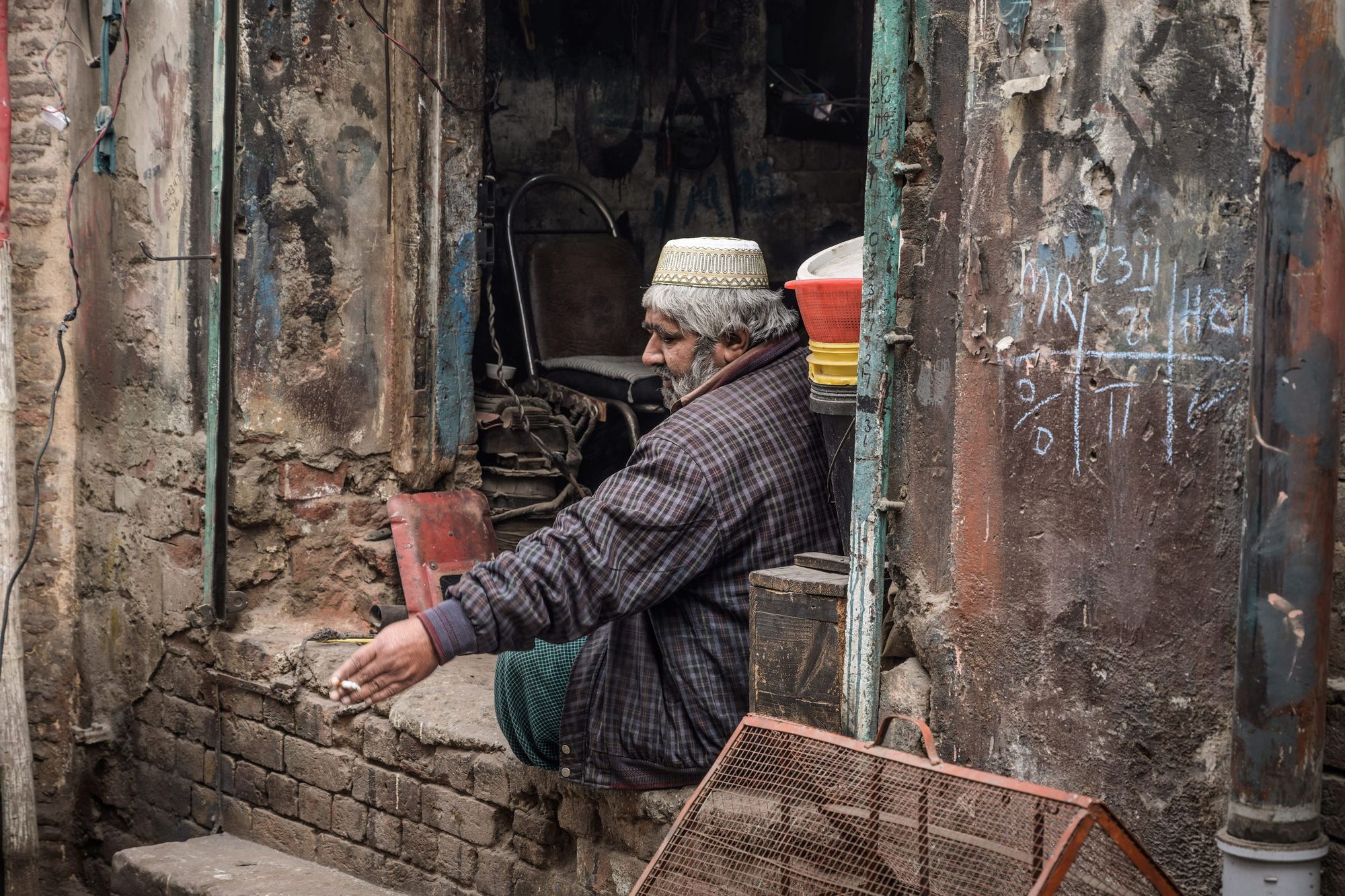 No matter what you do and where you go, it is inevitable that at some point you will find yourself face-to-face with the Walled City's greatest secret ...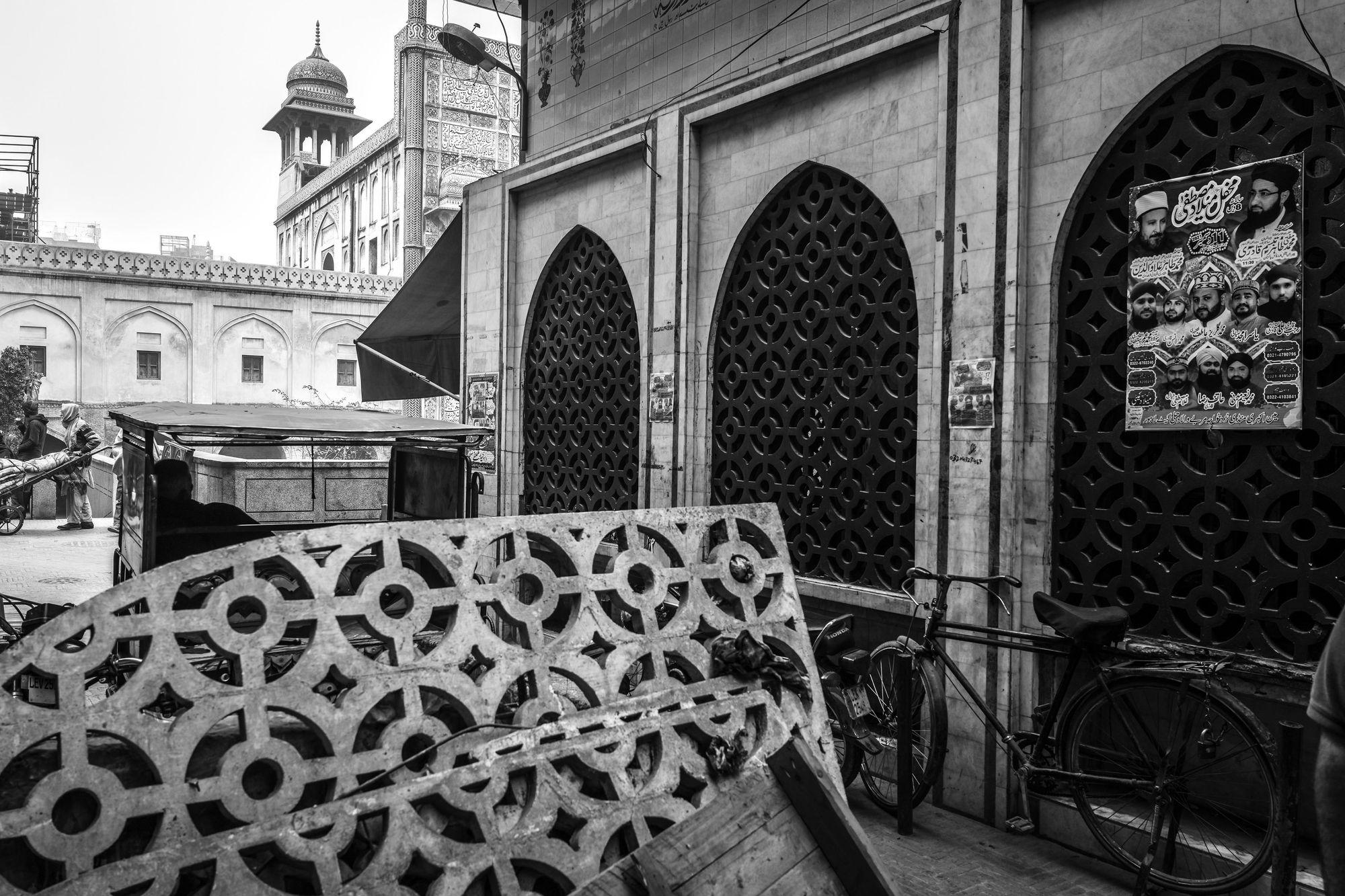 "Wazir Khan Mosque"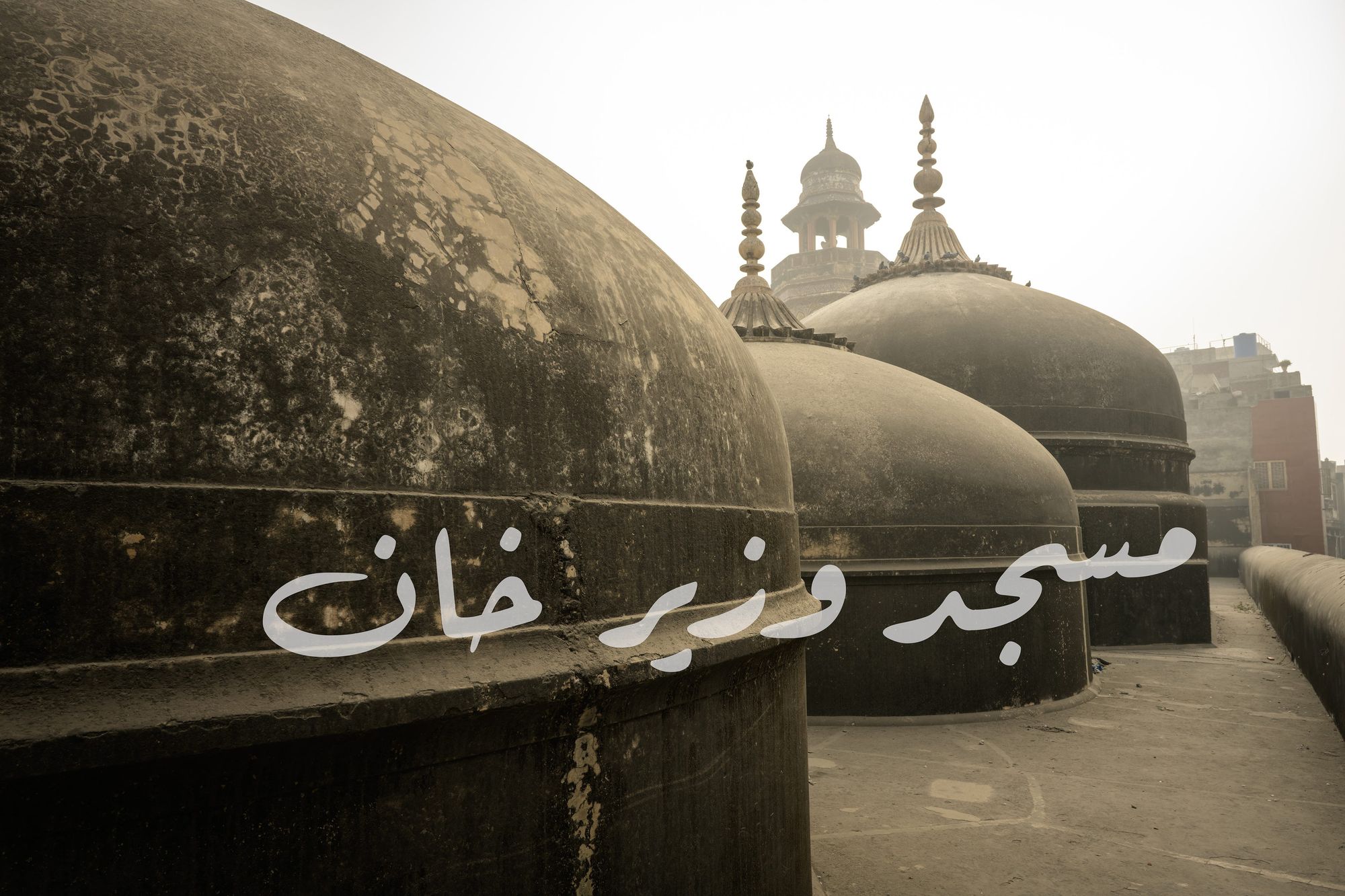 Androon Shehr has quite an arsenal of attractions under its belt: Badshahi Mosque, Lahore Fort, Minar-e-Pakistan, Shahi Hammam. But for me, this 17th century masterpiece of Mughal architecture is unmatched.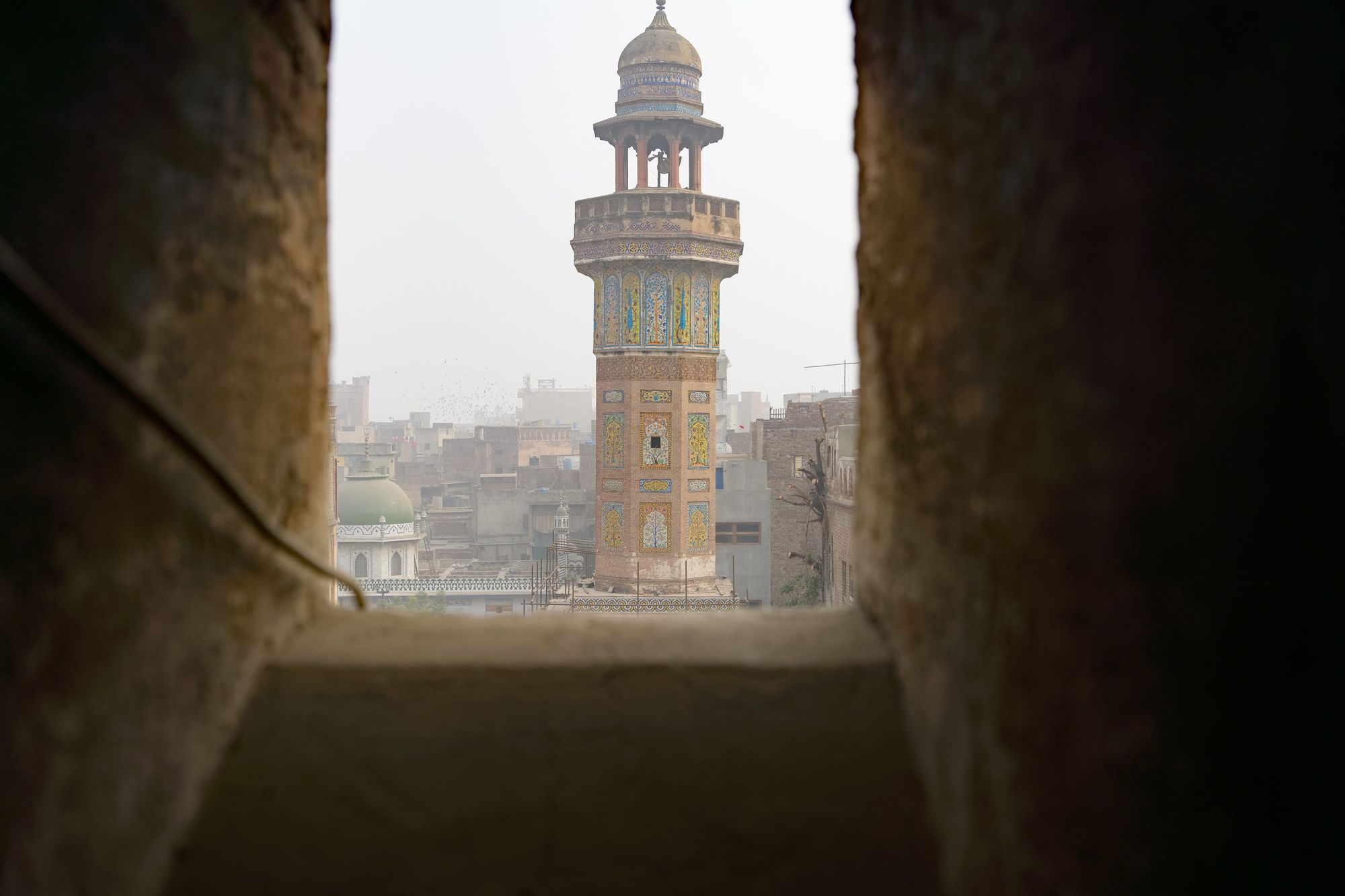 Behold!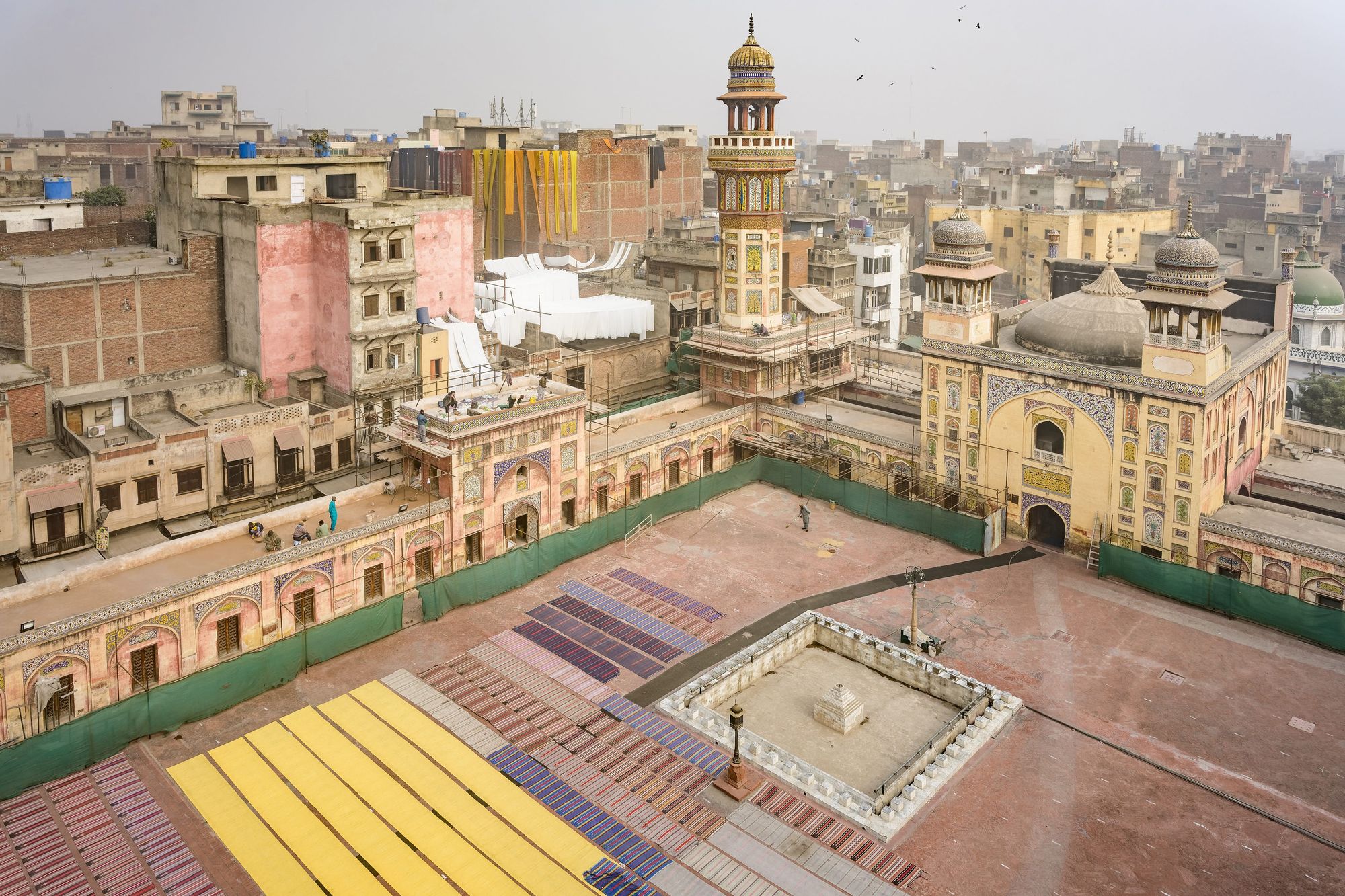 The tile work that seemingly covers every inch of the mosque's exterior is just exquisite, as are the frescoes that adorn the interior. (I have captured them in my previous work from the mosque; I'll provide a link at the end.)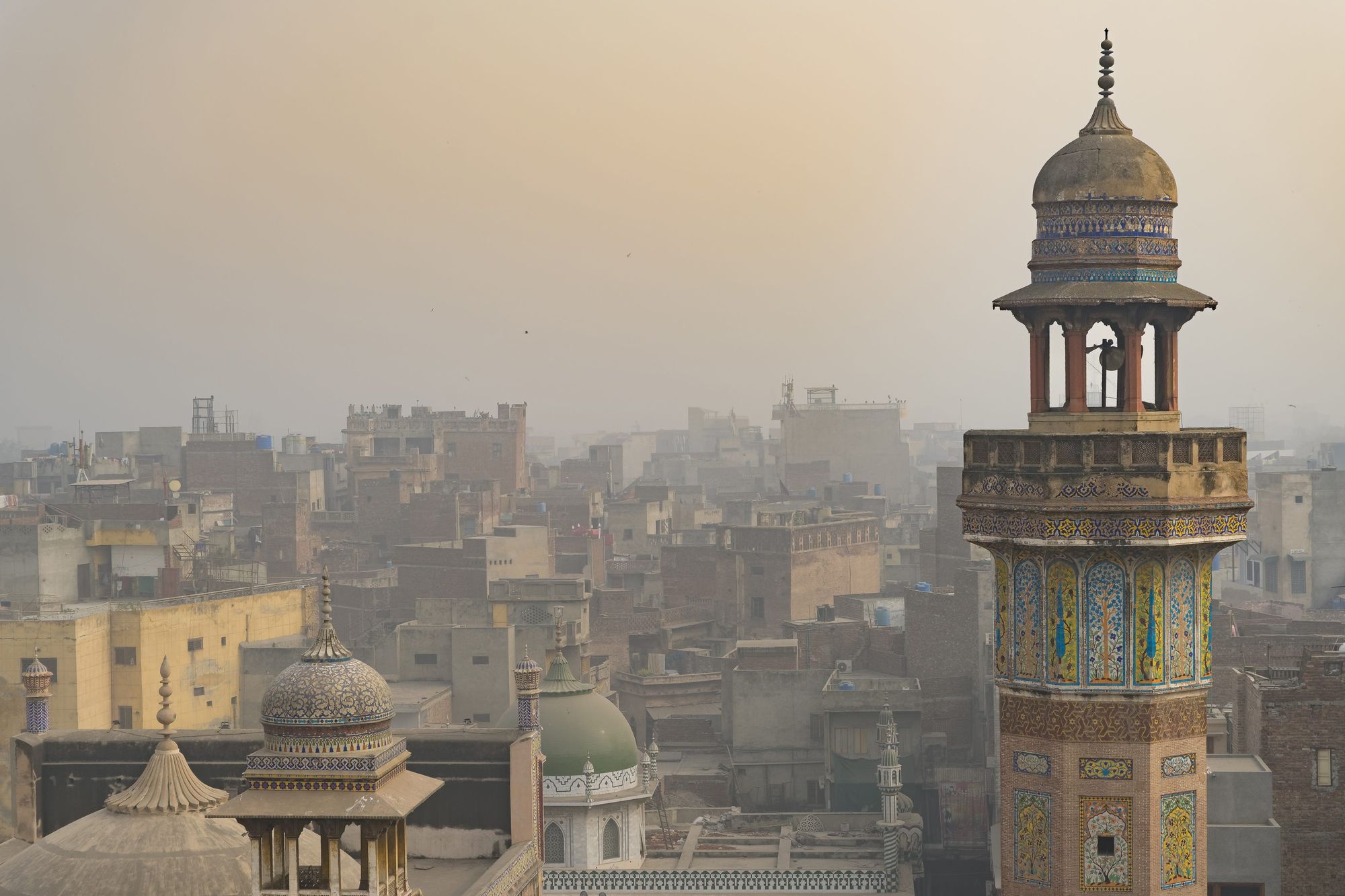 This entire structure is inside the walls of the old city ...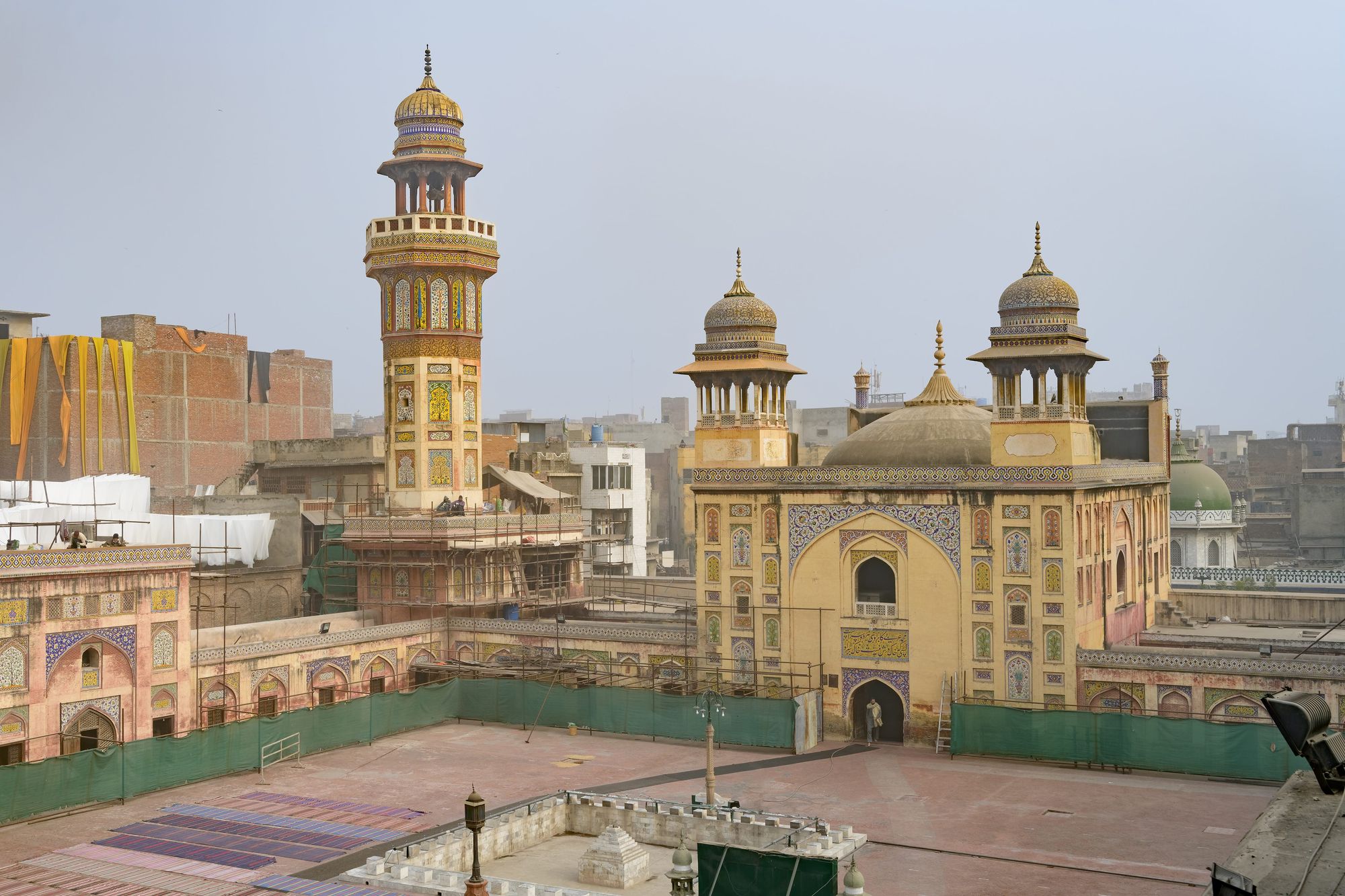 … as is this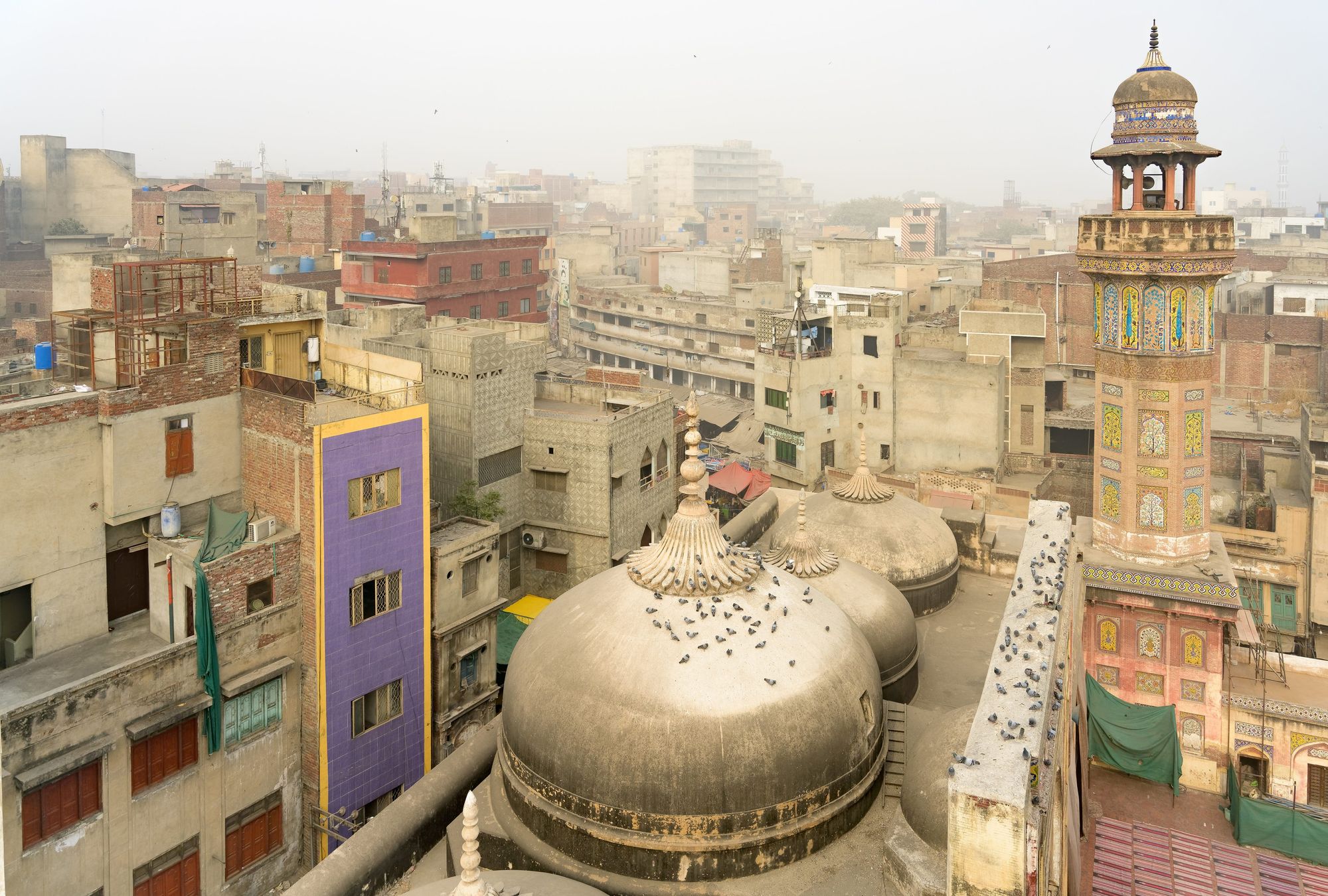 That concludes the 'Walled City' series. Most people who view this thread will never set foot in Lahore or anywhere near it; hopefully these photos will give them appreciation for the world contained within its ancient walls.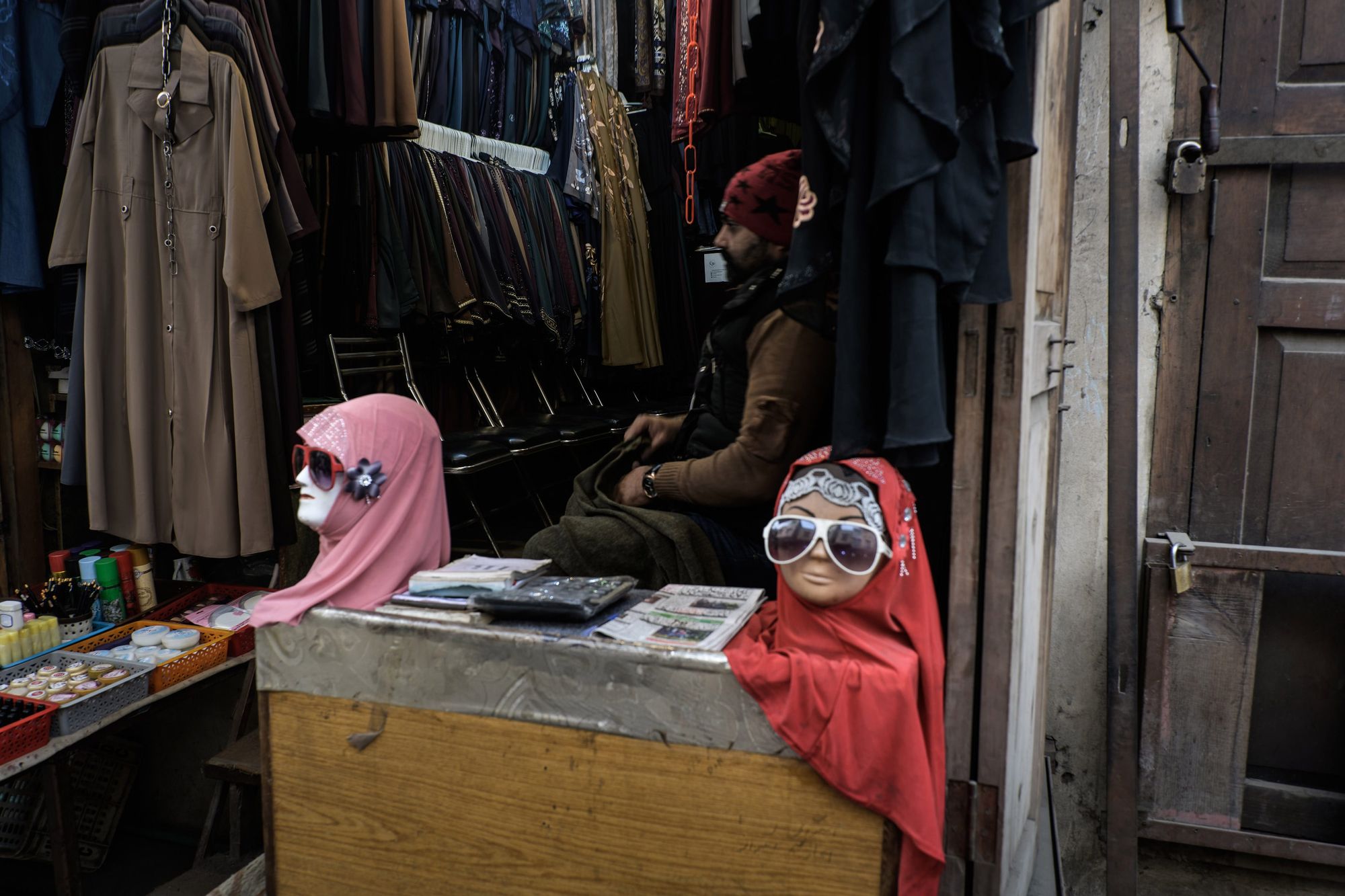 ---