Swat Valley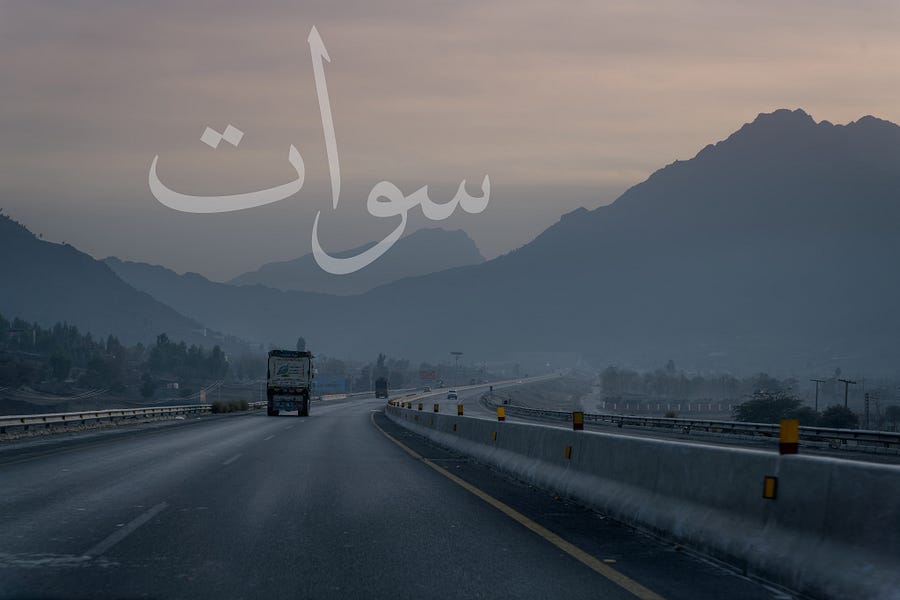 When I was 16, we took a (rare) trip to Swat -- 7 hours away, on the other side of the mountains. I stopped by a local store to pick up supplies. Seeing my Nike hat, jeans and sneakers, the shopkeeper bellowed (in English):
"Welcome to Swat, the Switzerland of Pakistan"
---
This would be a good time to point out a slight problem. When I said I had photos from Swat, I lied. I don't. Not really. My trip to Swat was a total failure. I arrived in the valley, got stuck in bad traffic in Mingora and had to turn back.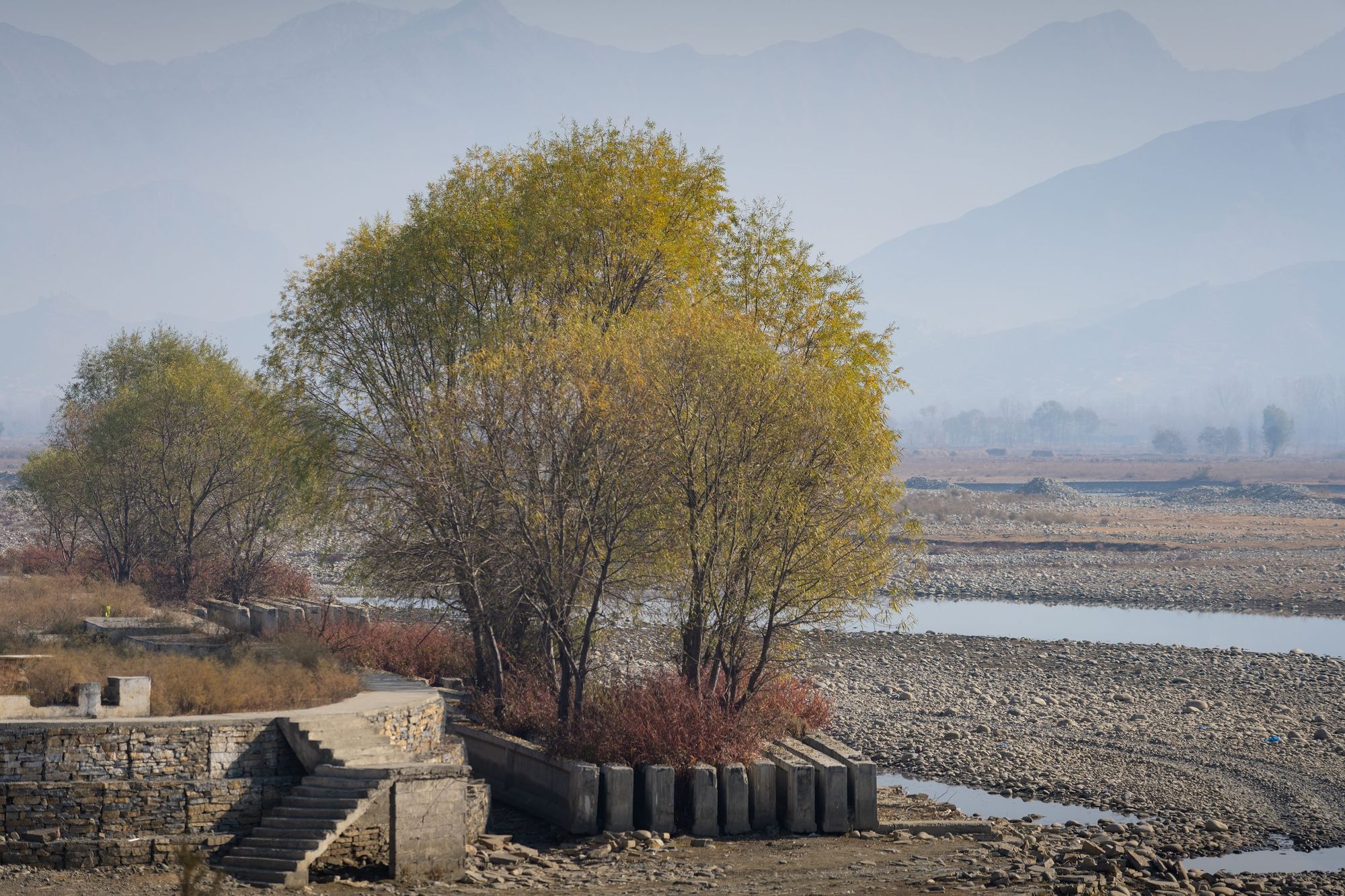 Background for the uninitiated: Swat is a valley centered around a river sourced by the glaciers of the Hindukush mountains in the North West of Pakistan. It has a rich history, at one point being a major center of Buddhism.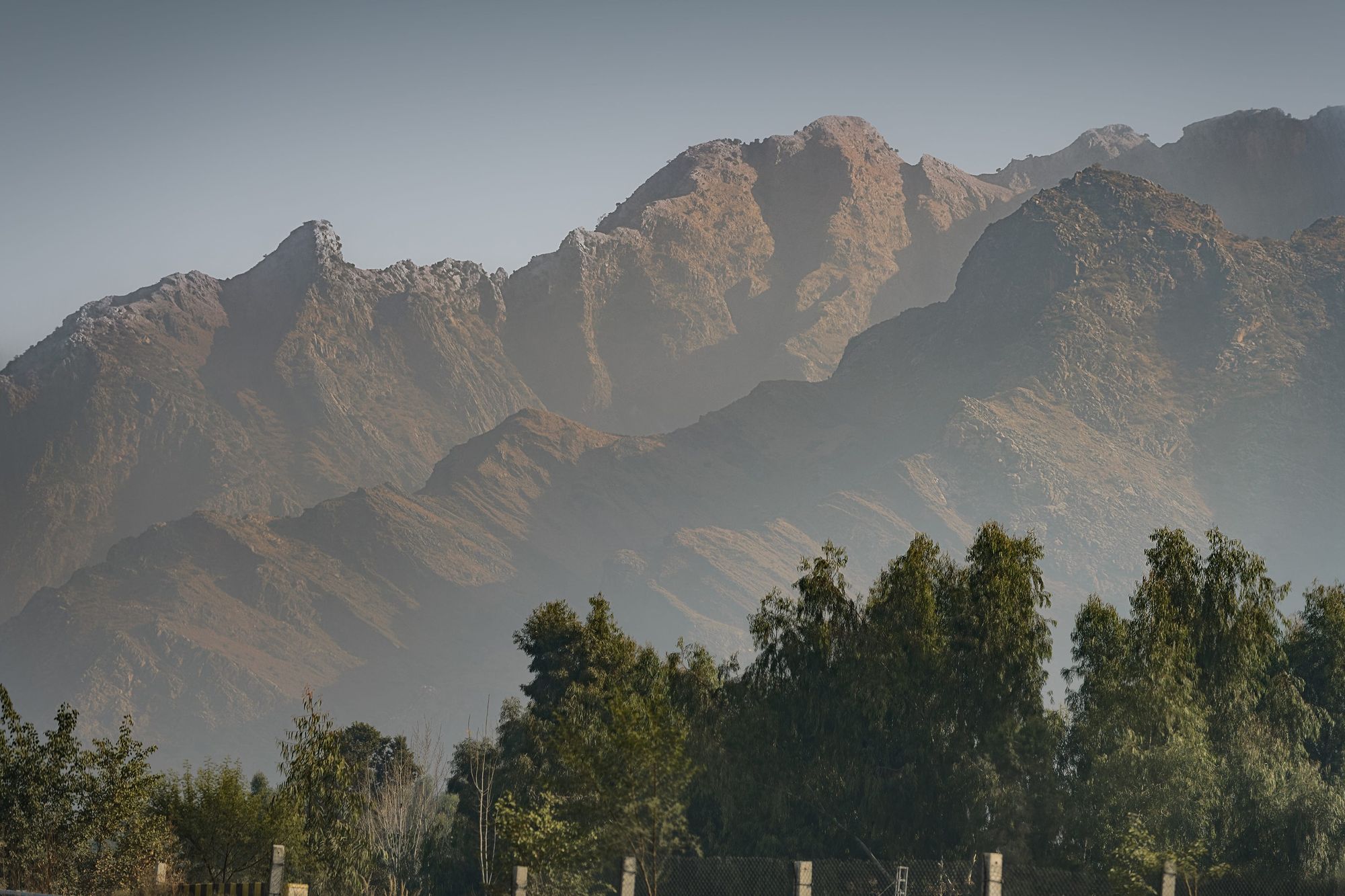 It is also a beautiful place with orchards and meadows. As you head north and gain elevation, the valley becomes narrower as the snow-capped peaks surrounding it converge, giving the scenery a distinctly alpine feel. Congratulations: you are in the Switzerland of Pakistan.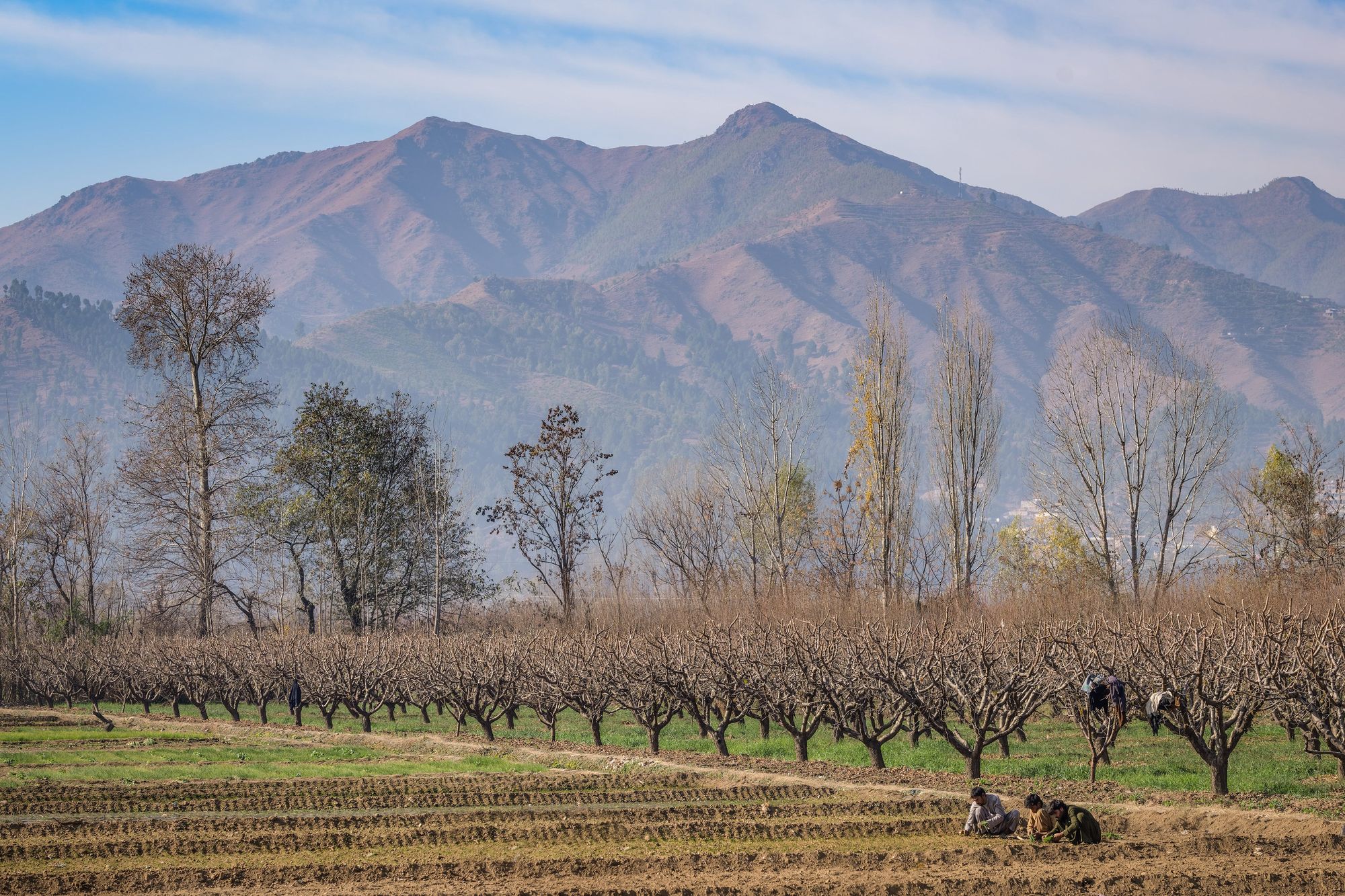 But I didn't make it that far. Not even close. Mingora - where I turned around - is the first stop on the way and roughly 3 hours away from the last stop - Kalam - where I was headed. My fault, bad planning. The photos you see here don't even begin to capture what I missed.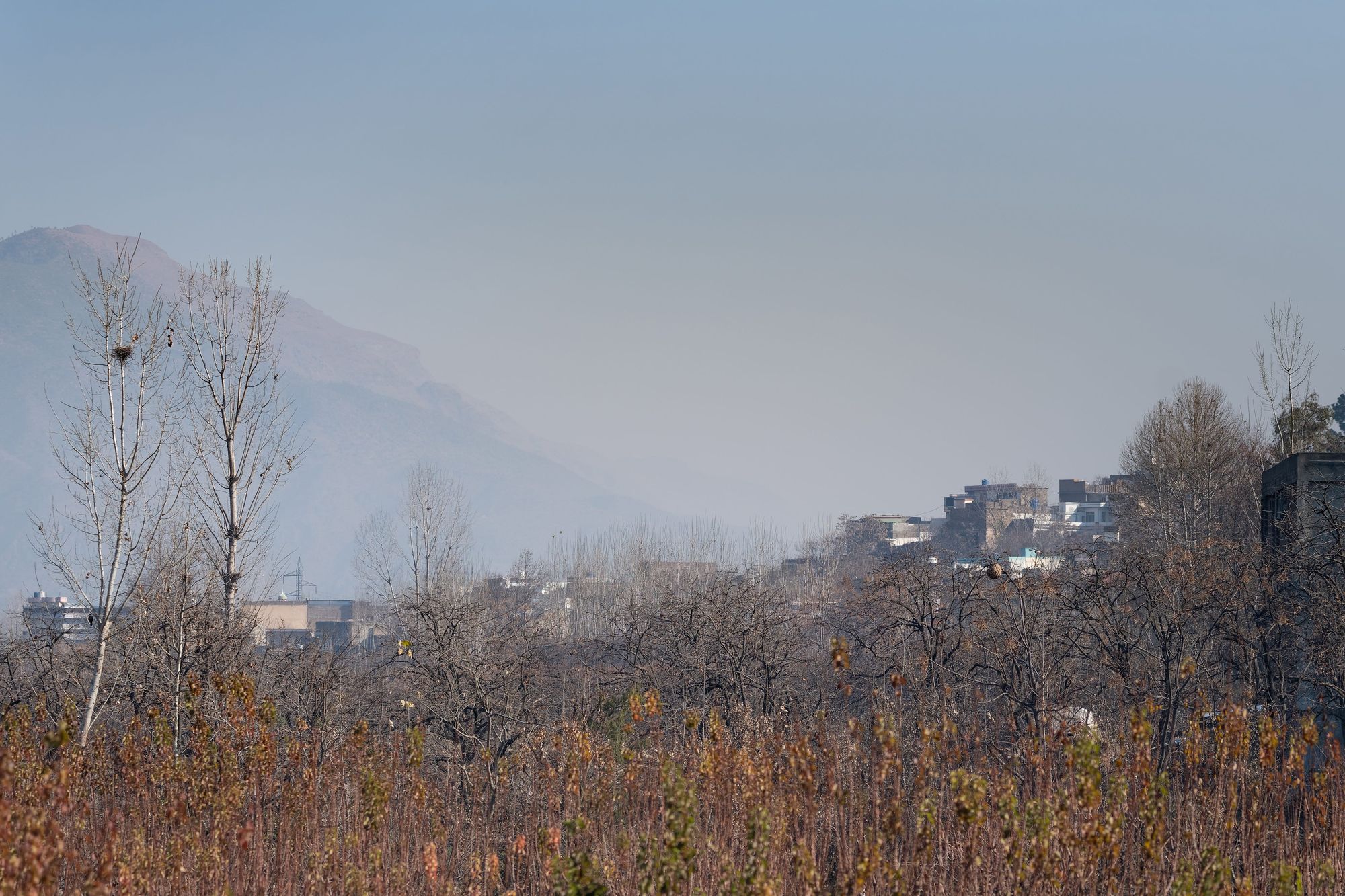 There's a famous American proverb: "when life gives you lemons ... have karahi by Swat River". So that's what I did. I had karahi by Swat River. TBH, photographing alpine meadows vs. karahi by the river ... kind of a wash.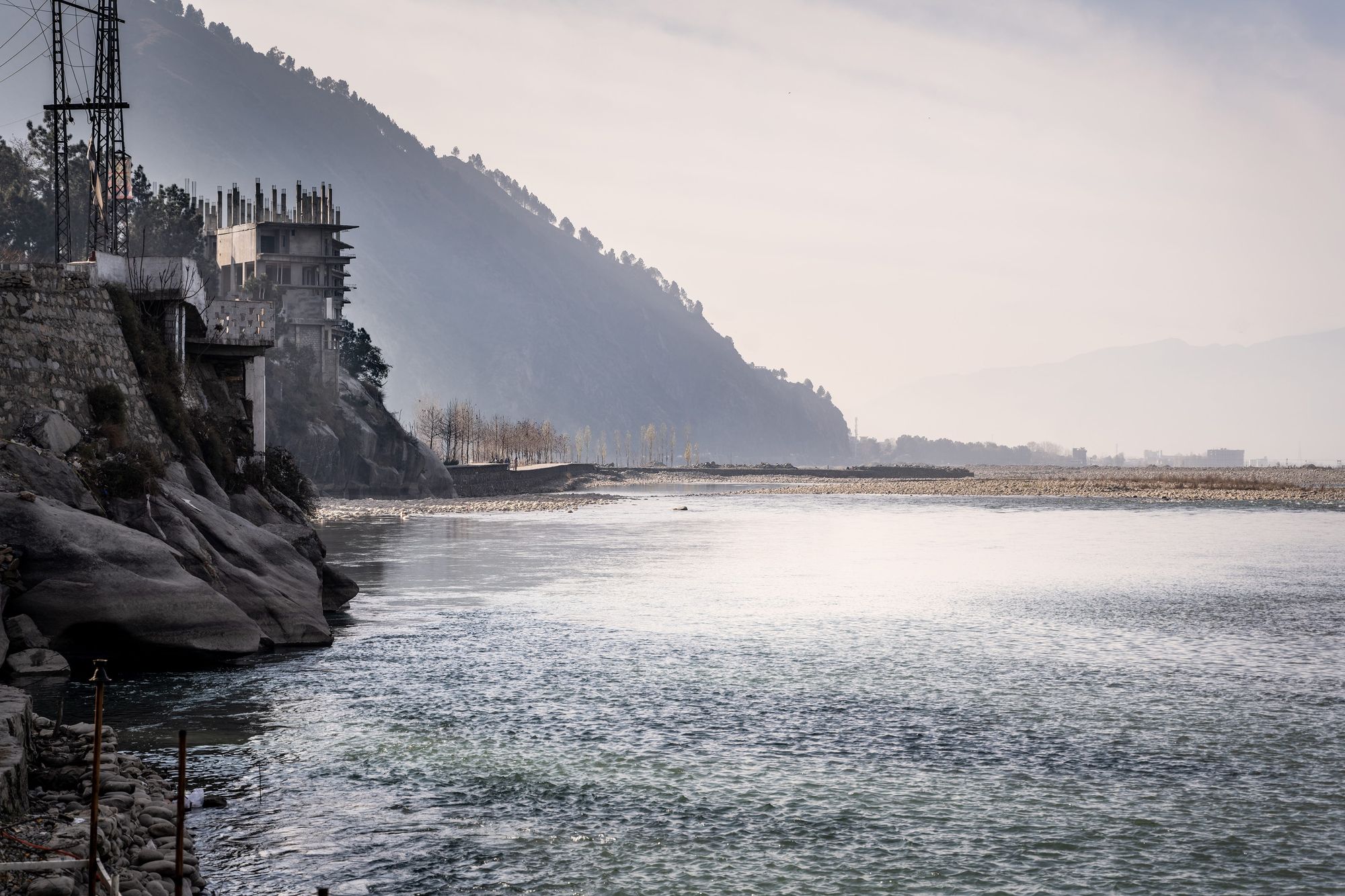 Side note: there's a subtle different between the karahi you get in Khyber-Pakhtunkhwa vs. the karahi you get in the Punjab: the karahi you get in KPK is ... karahi.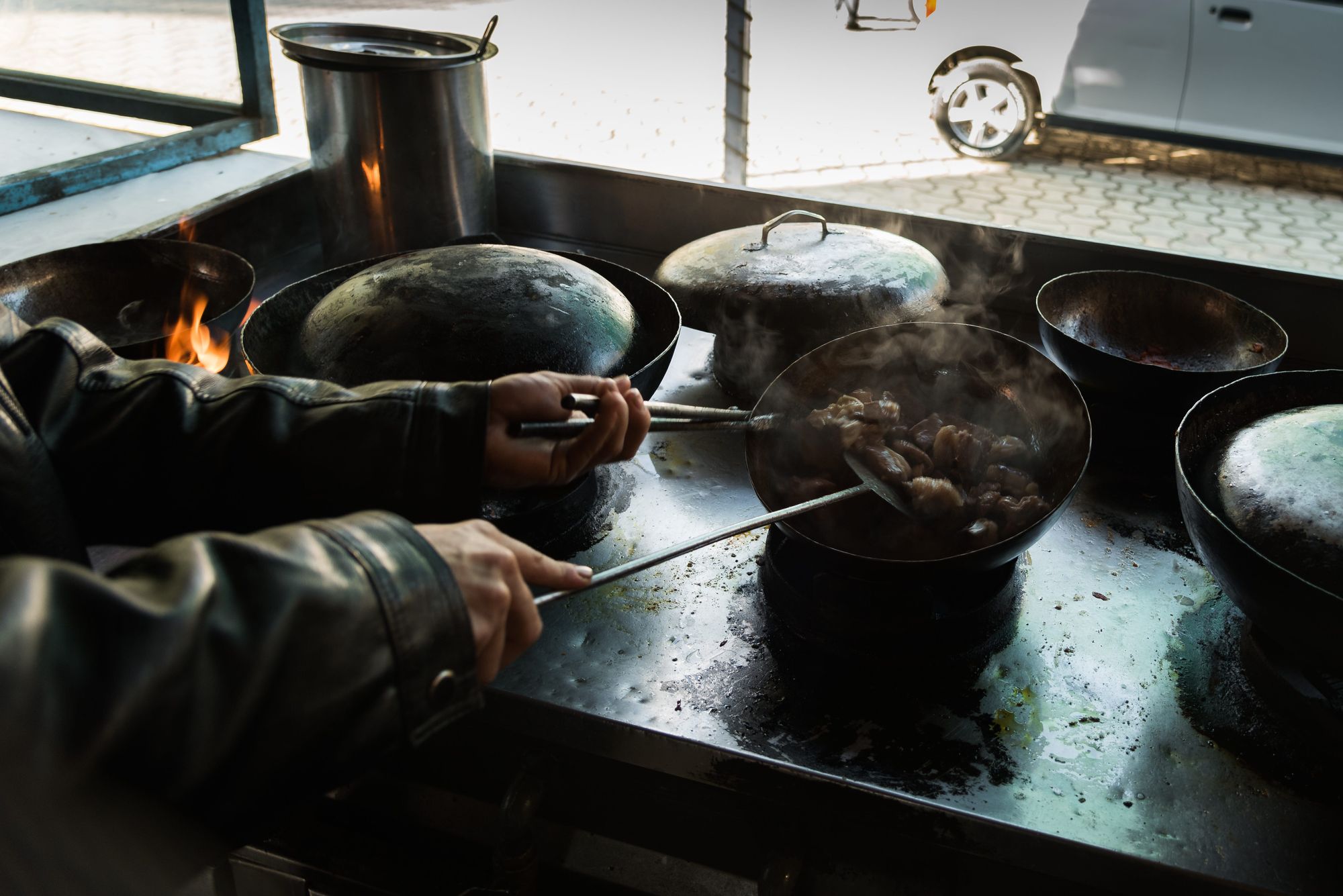 While enjoying my karahi, I was staring at this cable car / zipline contraption, debating whether I should do it or not. Thinking of the 3 kids waiting for me at home, I played it safe. Although, I'm sure if the cable fails, they'll just say that rafting is part of the experience.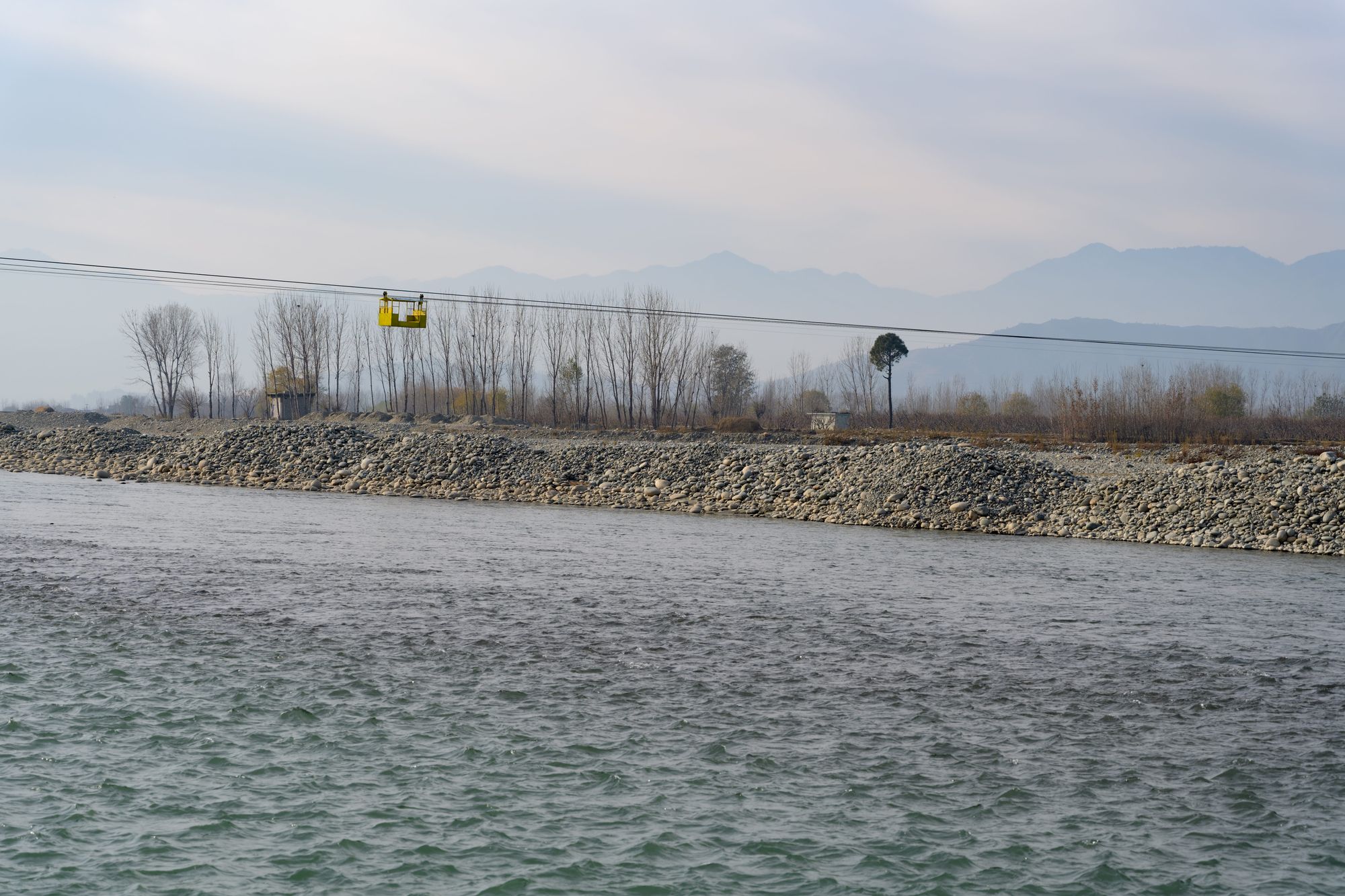 I have only vague memories of Swat from my first trip there. One of them is how long and difficult the journey was. Pretty remarkable then, to experience the same journey via the (relatively) new freeway; makes it so much more accessible.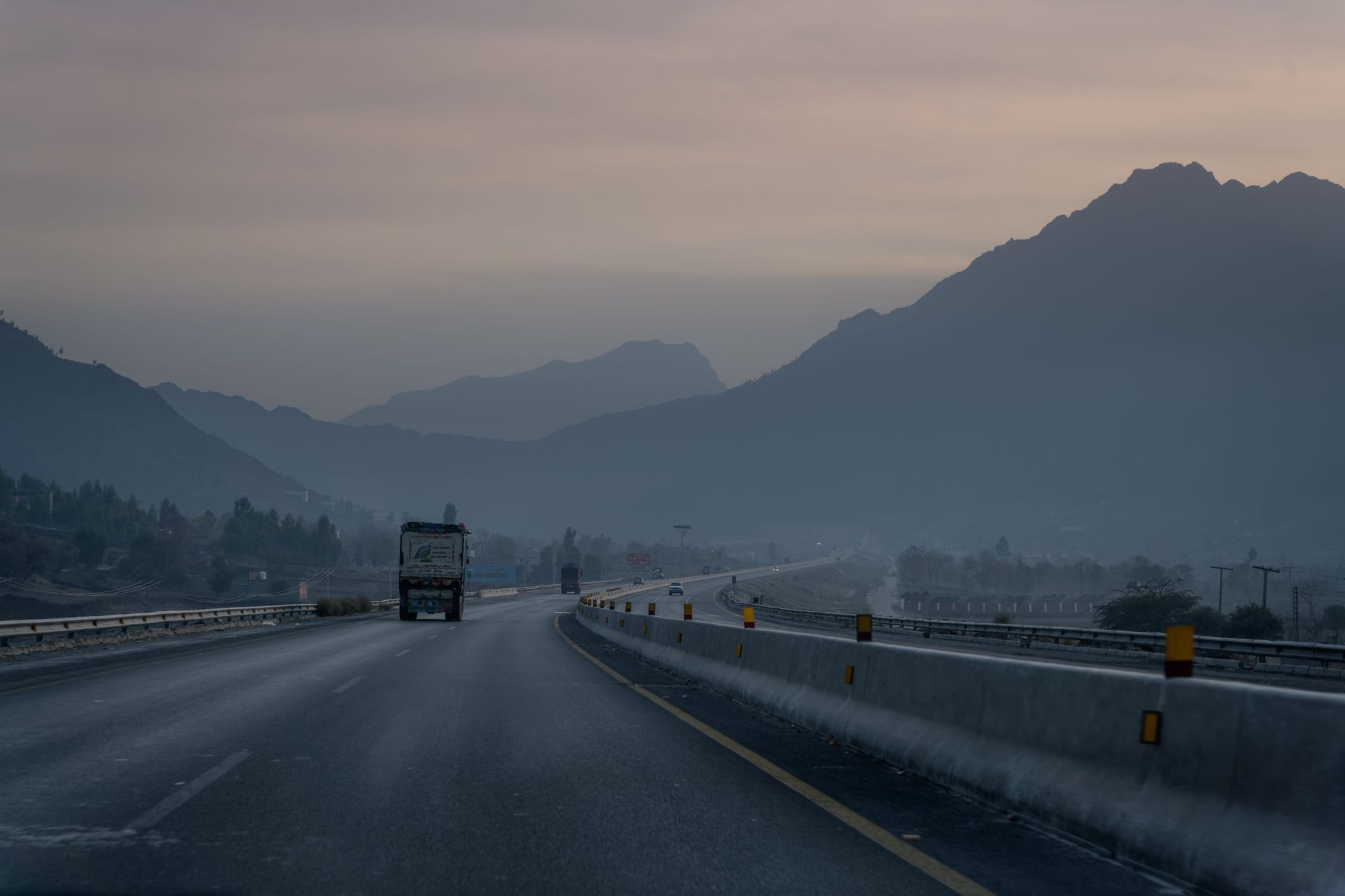 And that may in turn explain some of the congestion I experienced? Who wouldn't want to live here: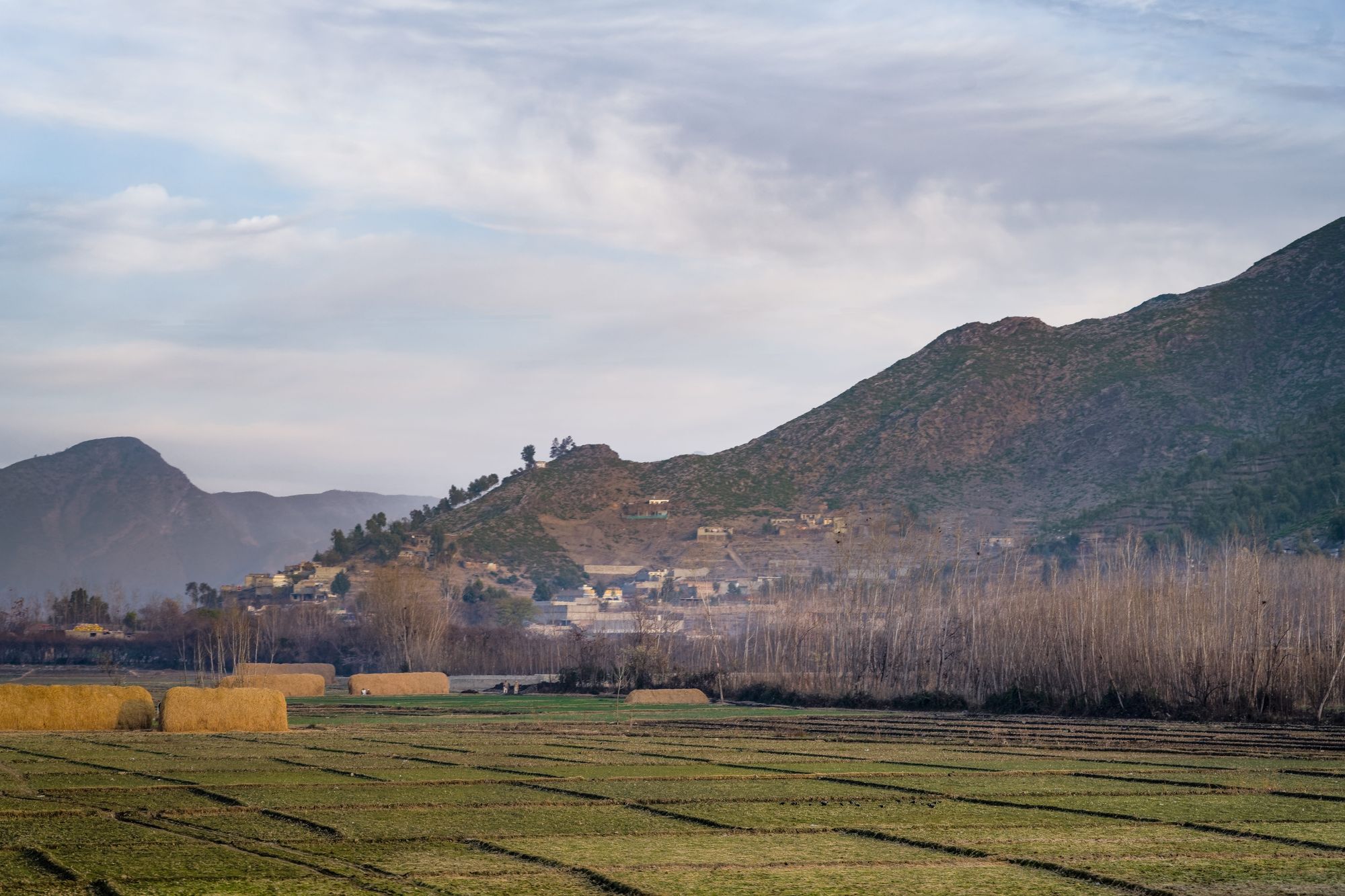 This shot, of the wide open freeway as we drive past the last of the hills signaling the end of the valley on our journey back home, is the perfect way to mark the end of this series from Pakistan. All good things must end but I'll be back, Inshallah.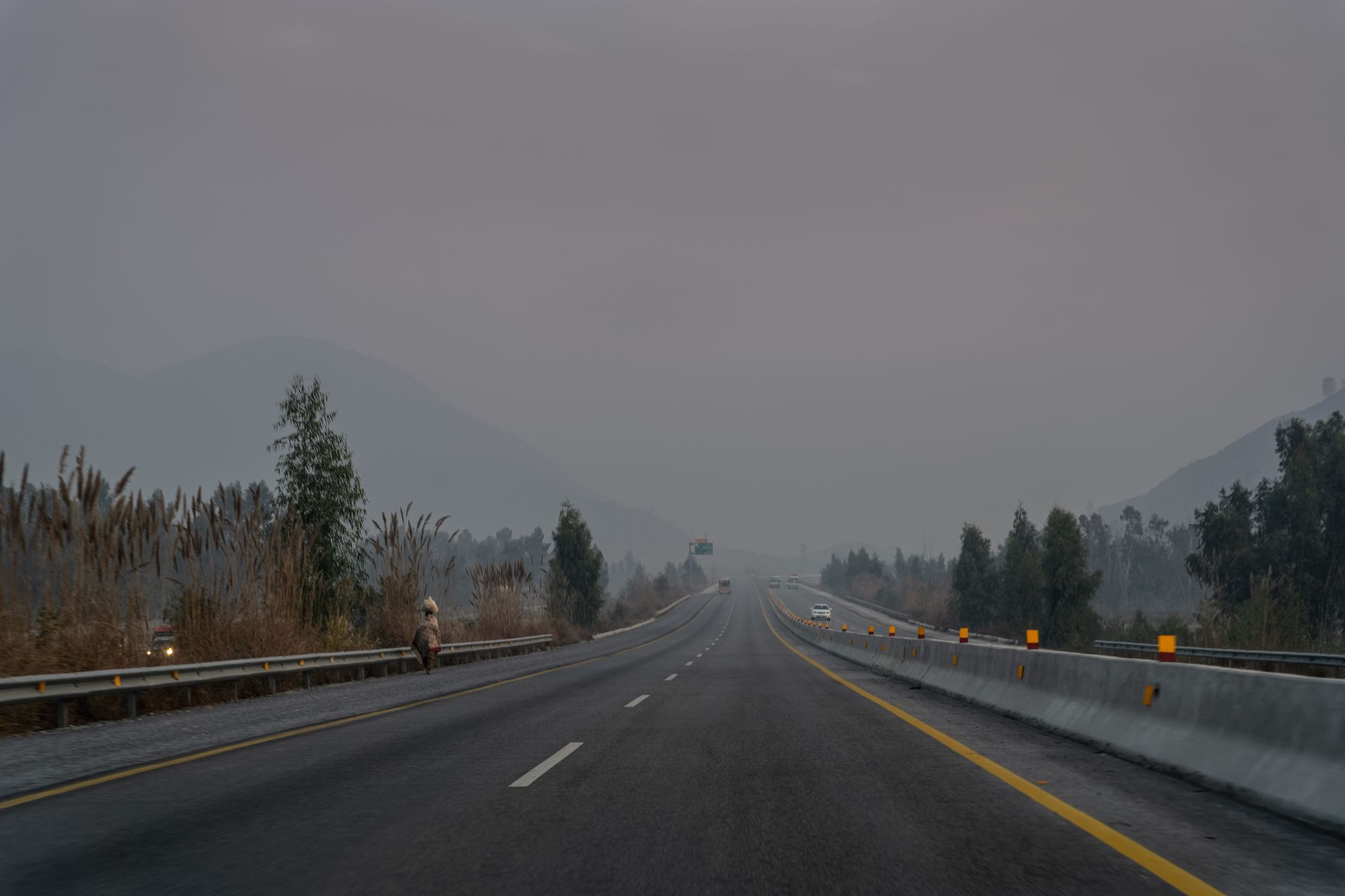 ---