Joshua Tree
(Again)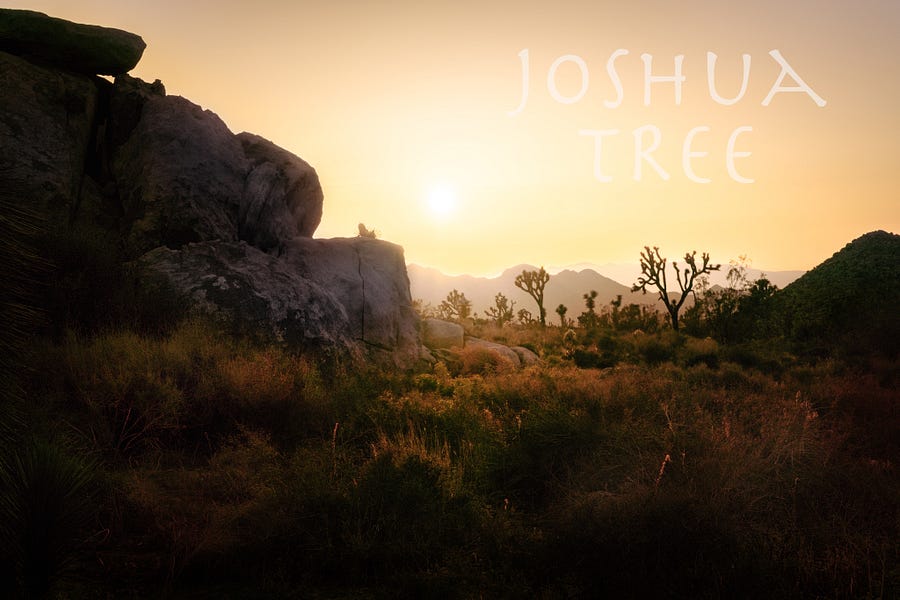 I went back to Joshua Tree.
For the uninitiated, Joshua Tree (National Park) is a unique landscape embedded in California's inland desert, east of Los Angeles. The tree (actually a cactus) is the star of the show but the piles of giant boulders often the size of small hills, that punctuate the scenery, bring it all together. The result is an oddly peaceful and moving experience.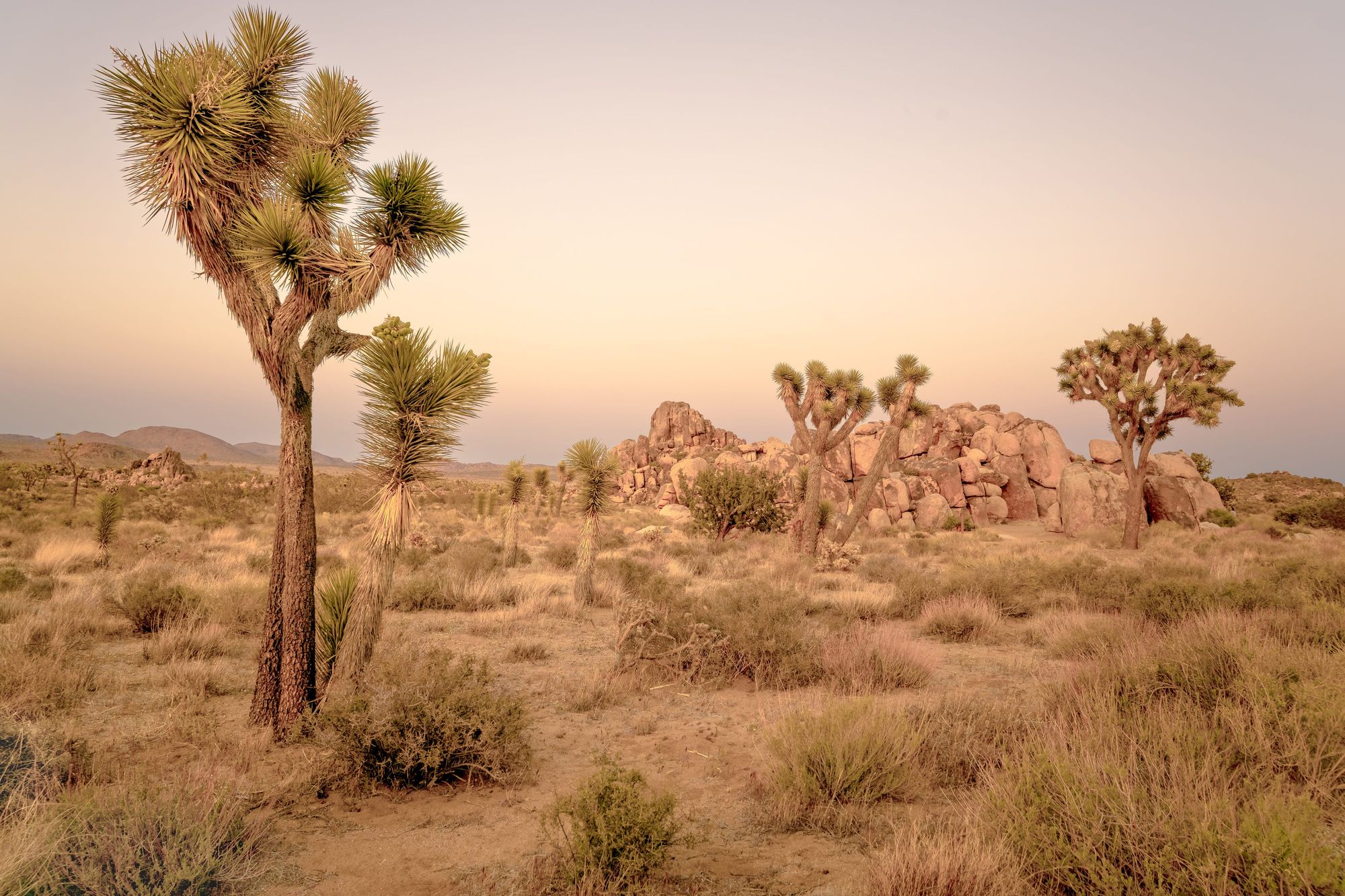 That's exactly what I was expecting when I returned, only this time I ran into a rare clump of blooming cactus flowers close to sunset. I couldn't have asked for a more perfect foreground for the sunset shot I had in mind, even before I arrived. As a landscape photographer, the stars rarely align in this way.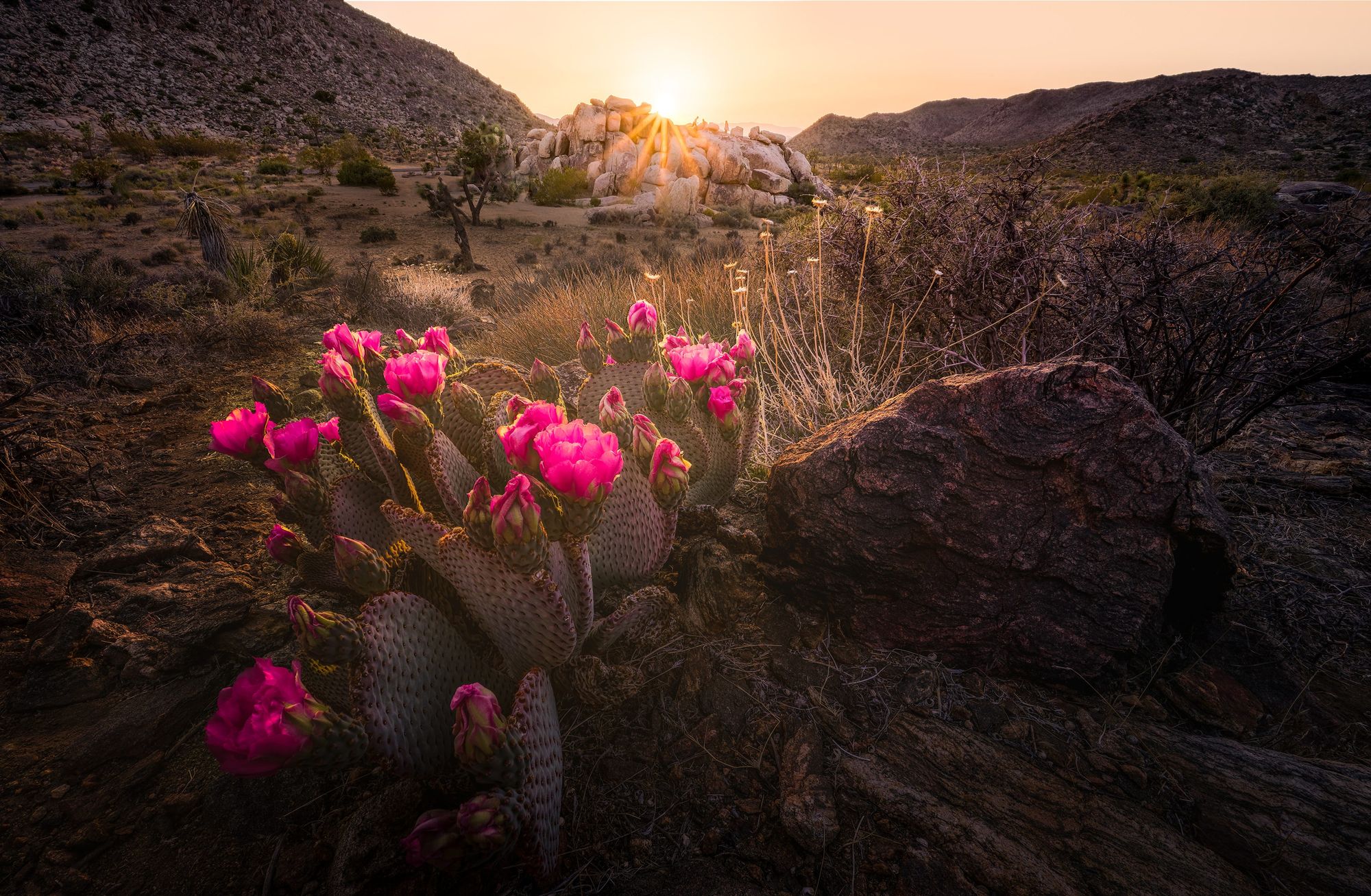 Speaking of stars …
JT photography is not easy. Lots of interesting comps in all directions but very harsh light at most times. Sunrise/sunset works but even then there is often a very bright sky to contend with.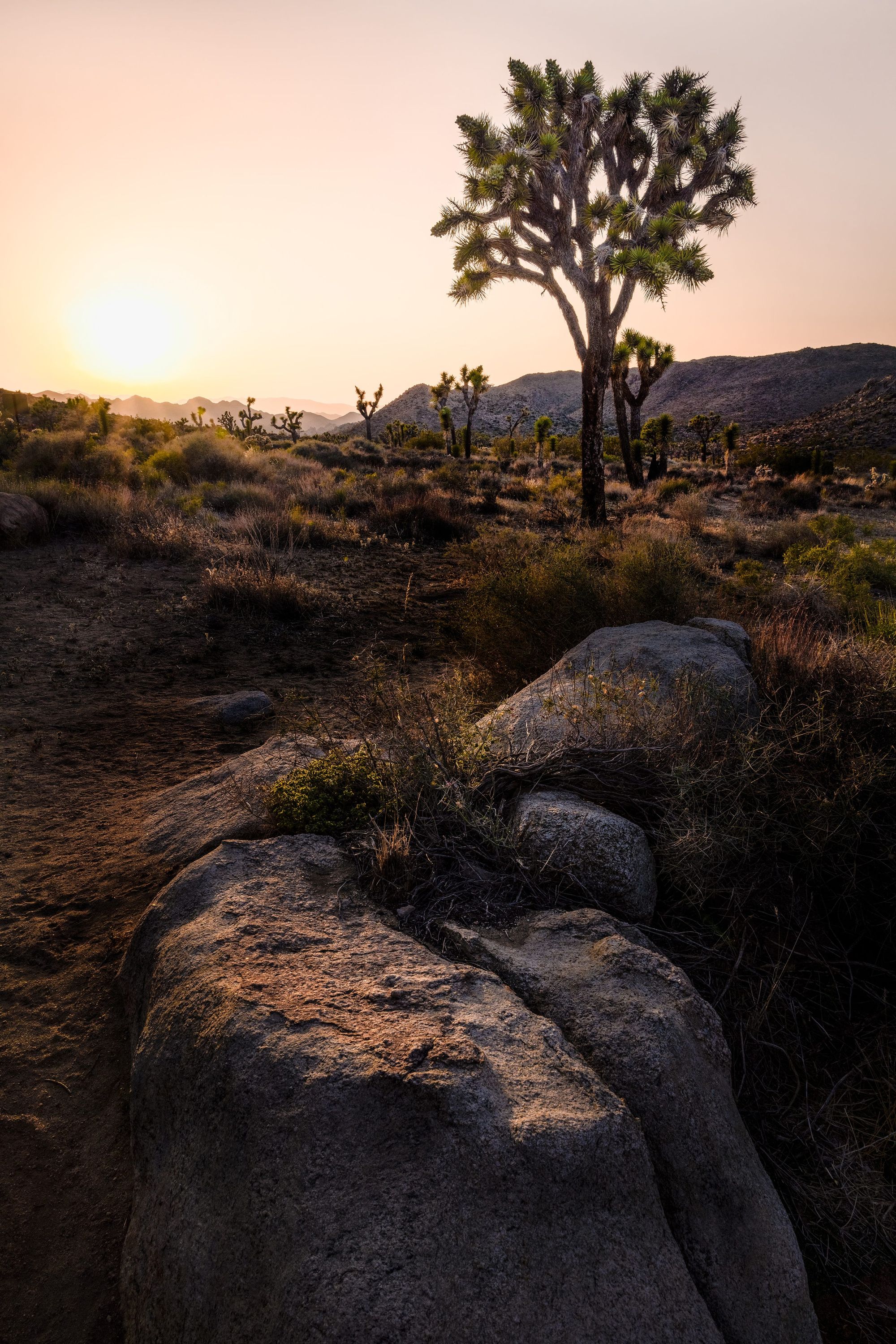 Which is why I had to creative with a few of the shots, ending with more of a fine art look.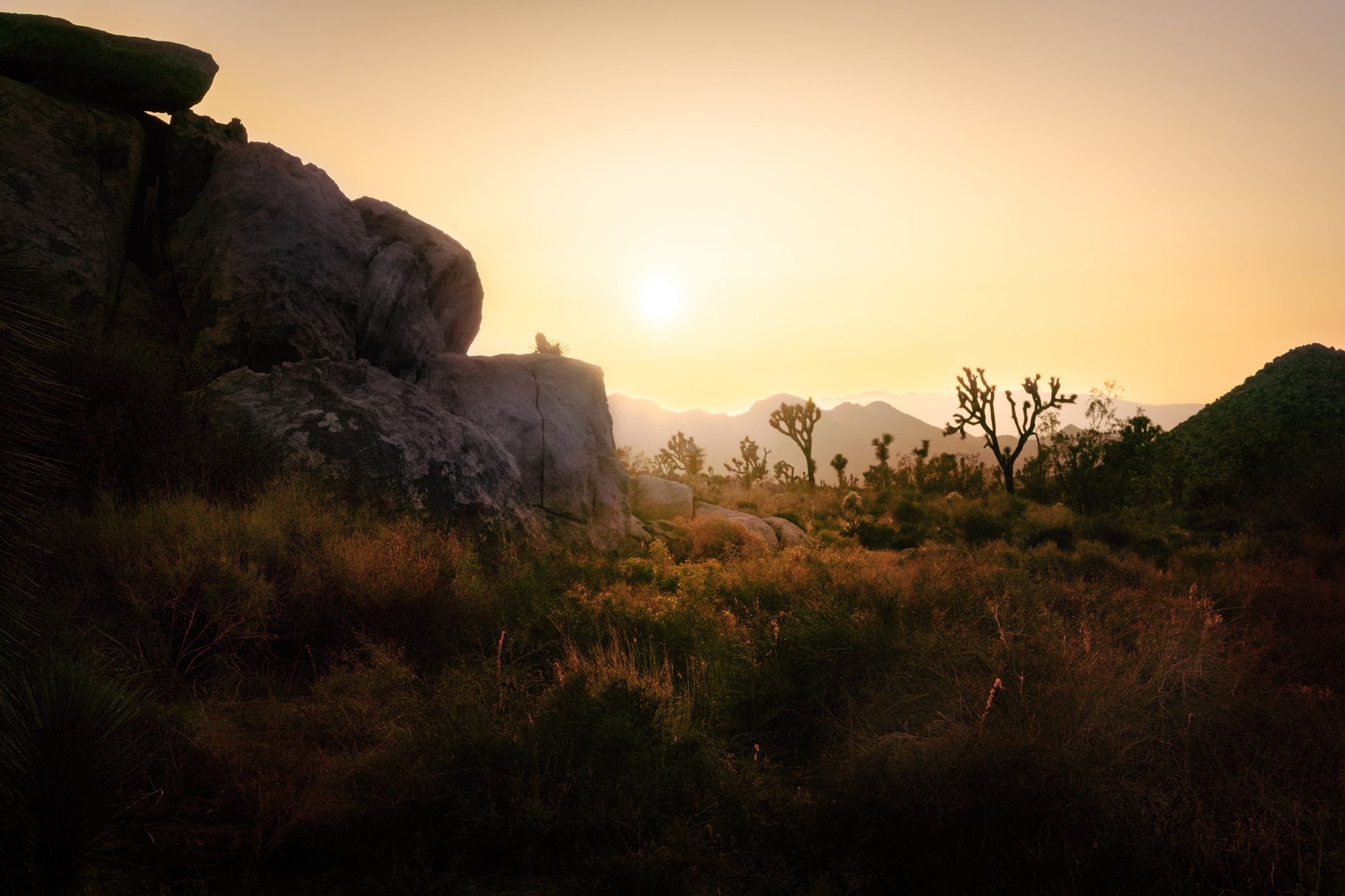 To wrap things up, here's one of my favorite shots from previous JT series, just because I can.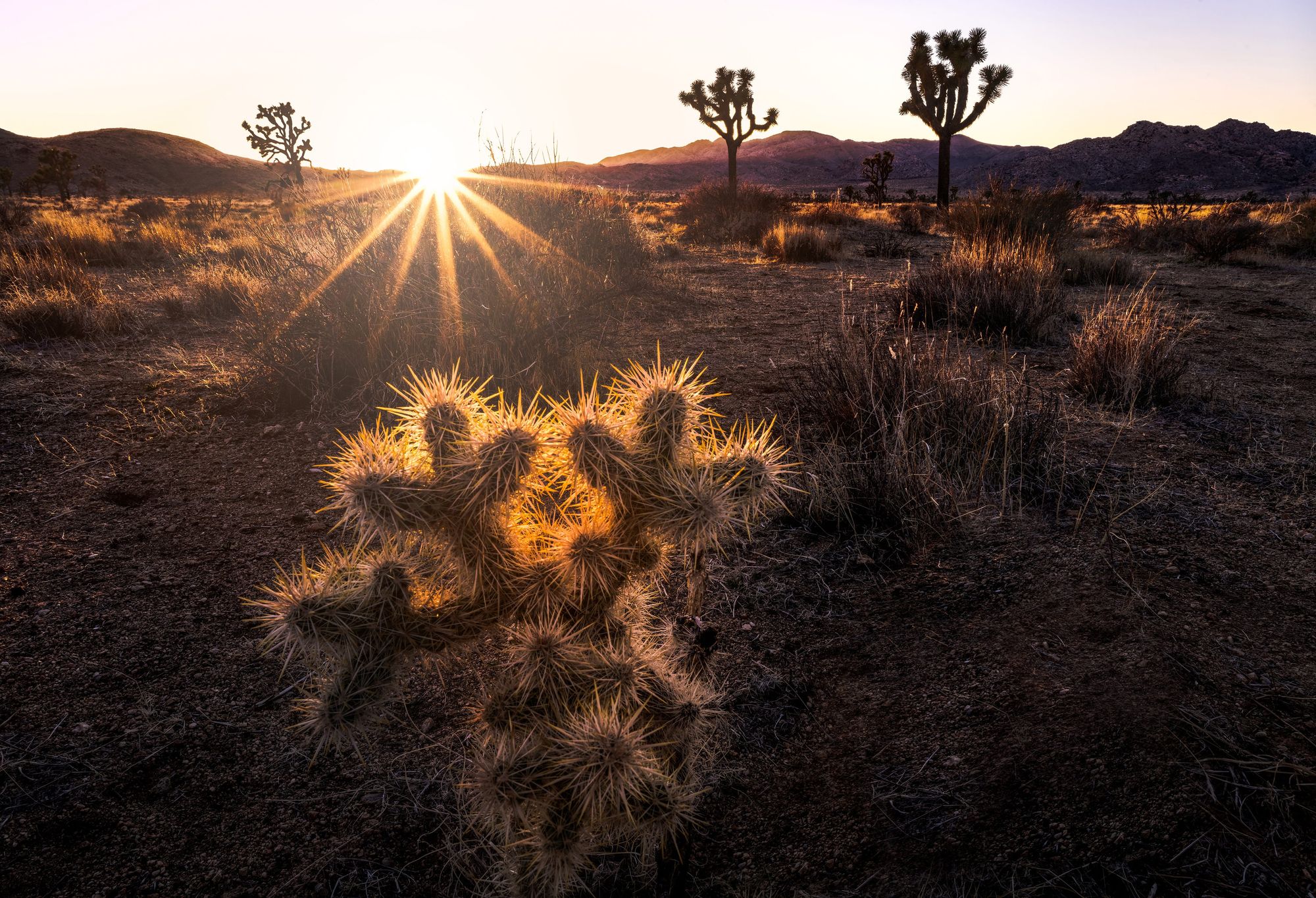 As always, prints are available. All of these images can be printed at very large sizes -- up to 4 feet on the long edge without loss in sharpness. Email talhanak@hotmail.com.