Multan
Exploring South Punjab -- Part I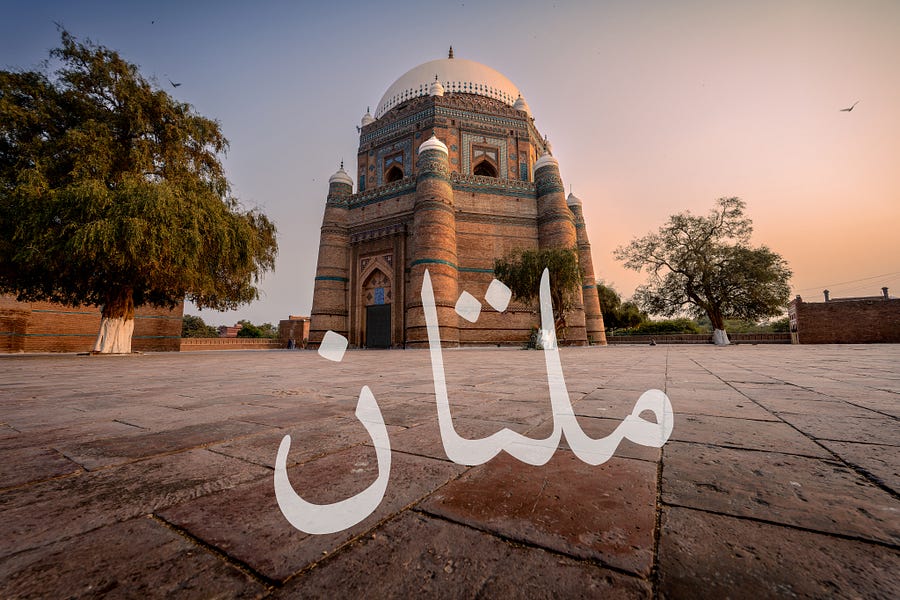 According to legend, when Pir Shams Sabzwari arrived in Multan from Iran, Bahauddin Zakariya - Multan's established saint - sent him a cup overflowing with milk signaling that the 'City of Saints' did not need another.

(Sufism is a form of mystical practice in Islam. Its practitioners are known as 'Sufis'. In Urdu, 'Pir' is a title for a Sufi elder whose role is to guide disciples. By the early 13th century, Multan had become one of the pre-eminent centers of Sufism in the Islamic world)
Pir Shams returned the cup with a rose petal on the surface of the milk, a symbol of his pure intentions. Today, the many shrines scattered around Multan's old city bear witness to its glorious past. The most striking among them, by far, is the Tomb of Shah Rukn-e-Alam.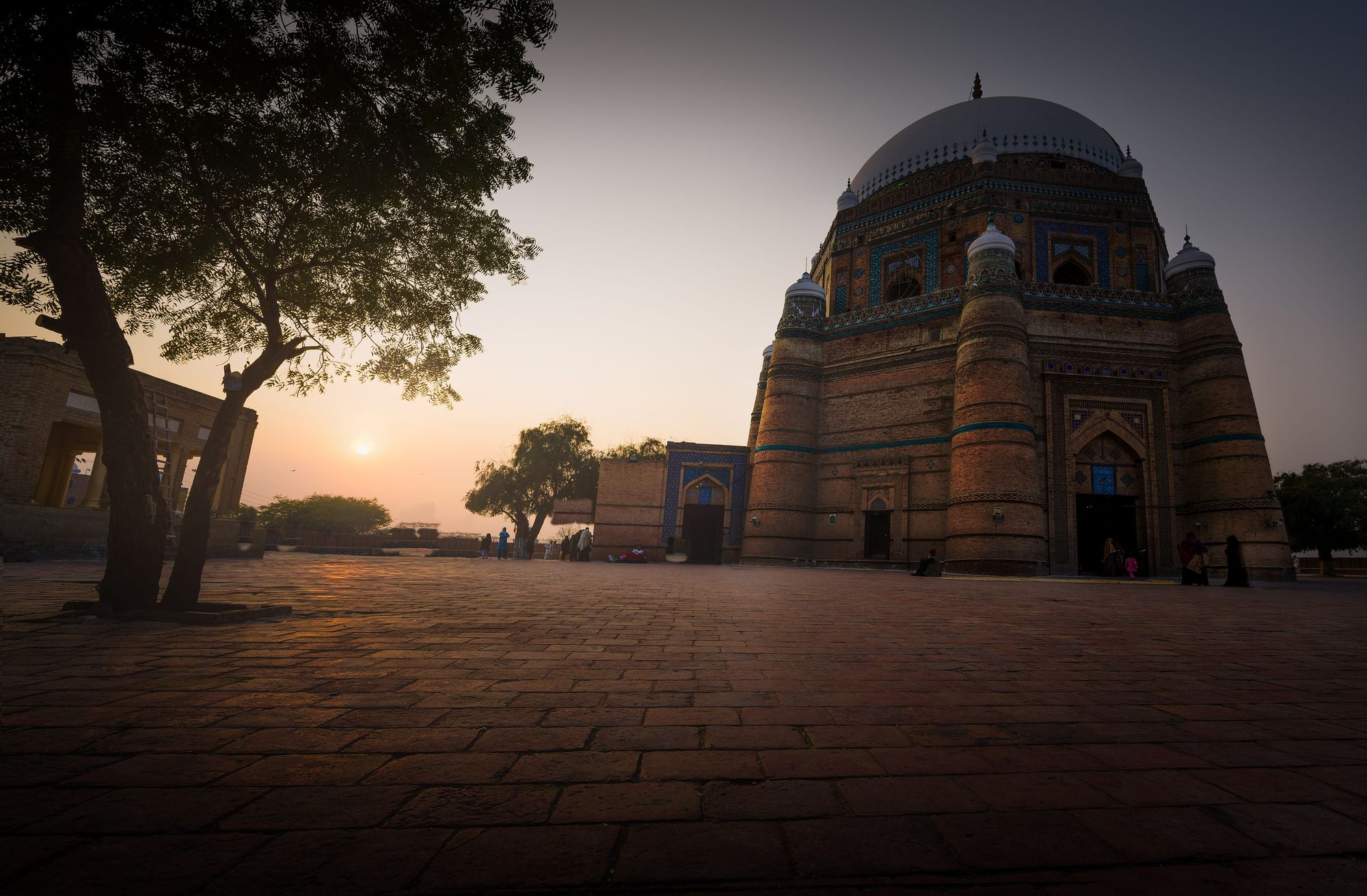 A masterpiece of pre-Mughal architecture, the tomb sits at the site of the old Multan fort, commanding sweeping views of the sprawling, dusty city below.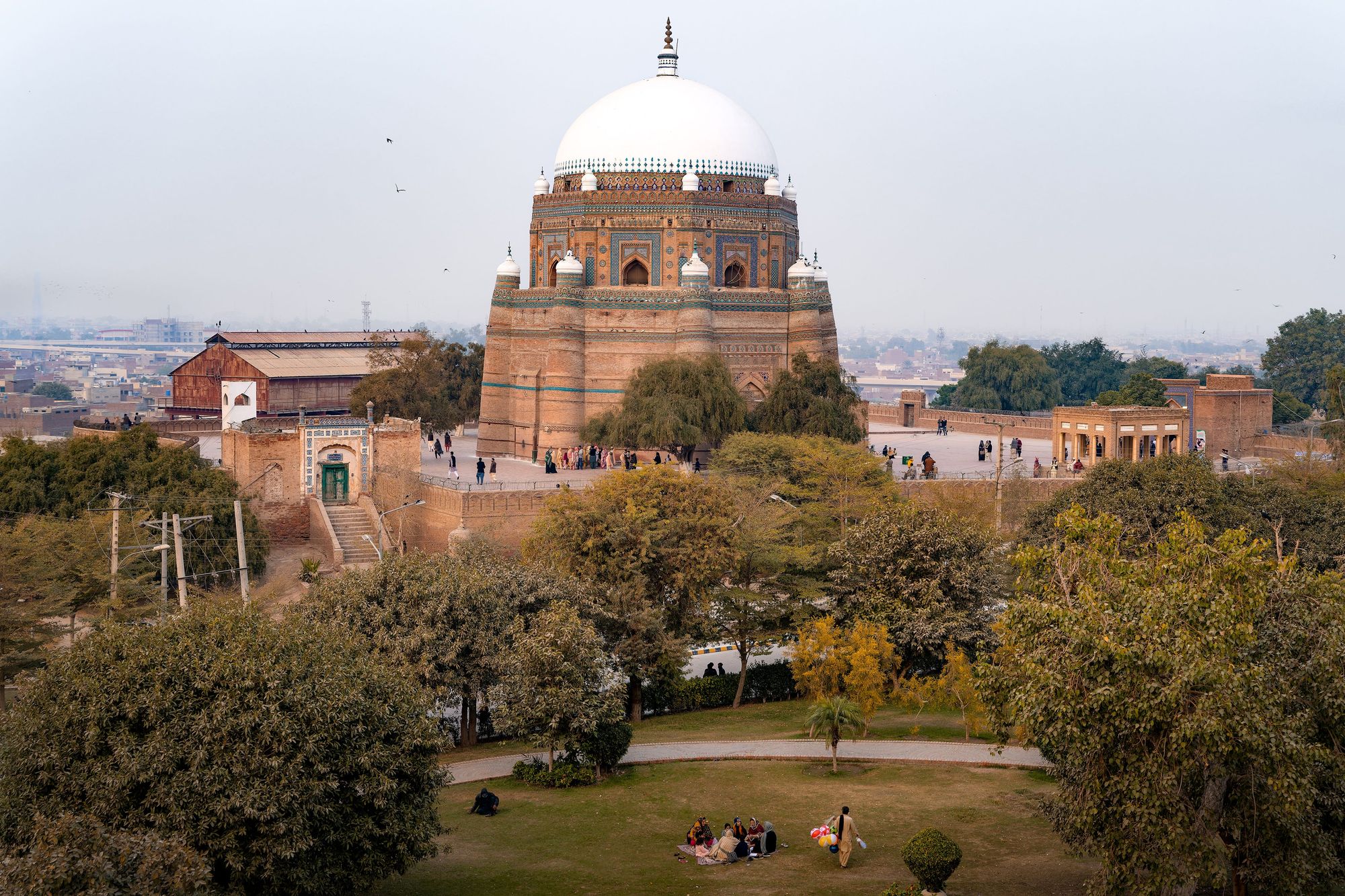 Built entirely of red brick, the tomb is a an octagonal structure with three vertical tiers, in a style that's typical of Tughluq architecture. (I think it's absolutely stunning - it is now, officially, my favorite monument in Pakistan, surpassing Lahore's Badshahi Mosque).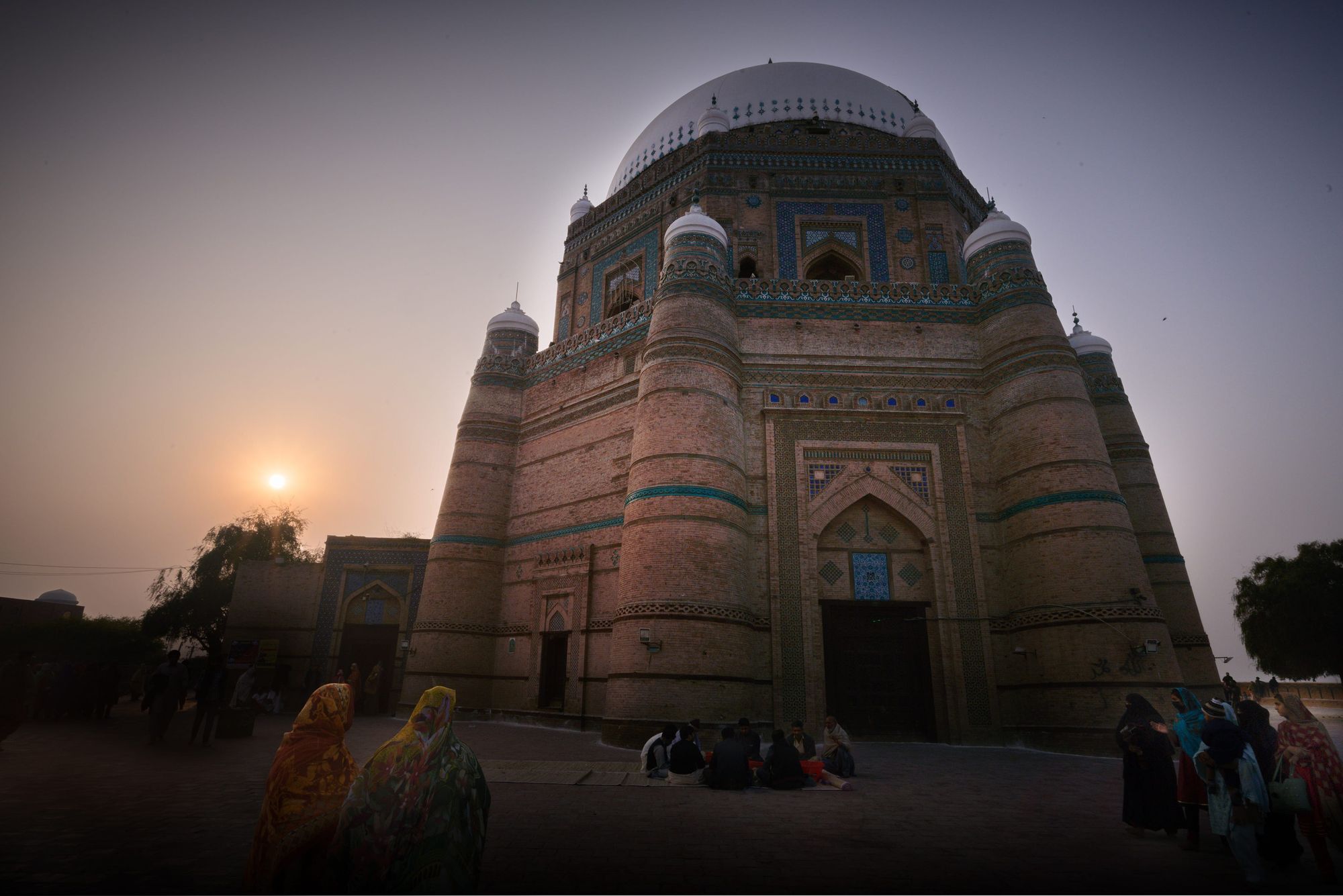 The mausoleum of Hazrat Bahauddin Zakariya is not too far down the road. While not a match for Shah Rukn-e-Alam's tomb in scale and vision, it is still an impressive site that's worth a visit.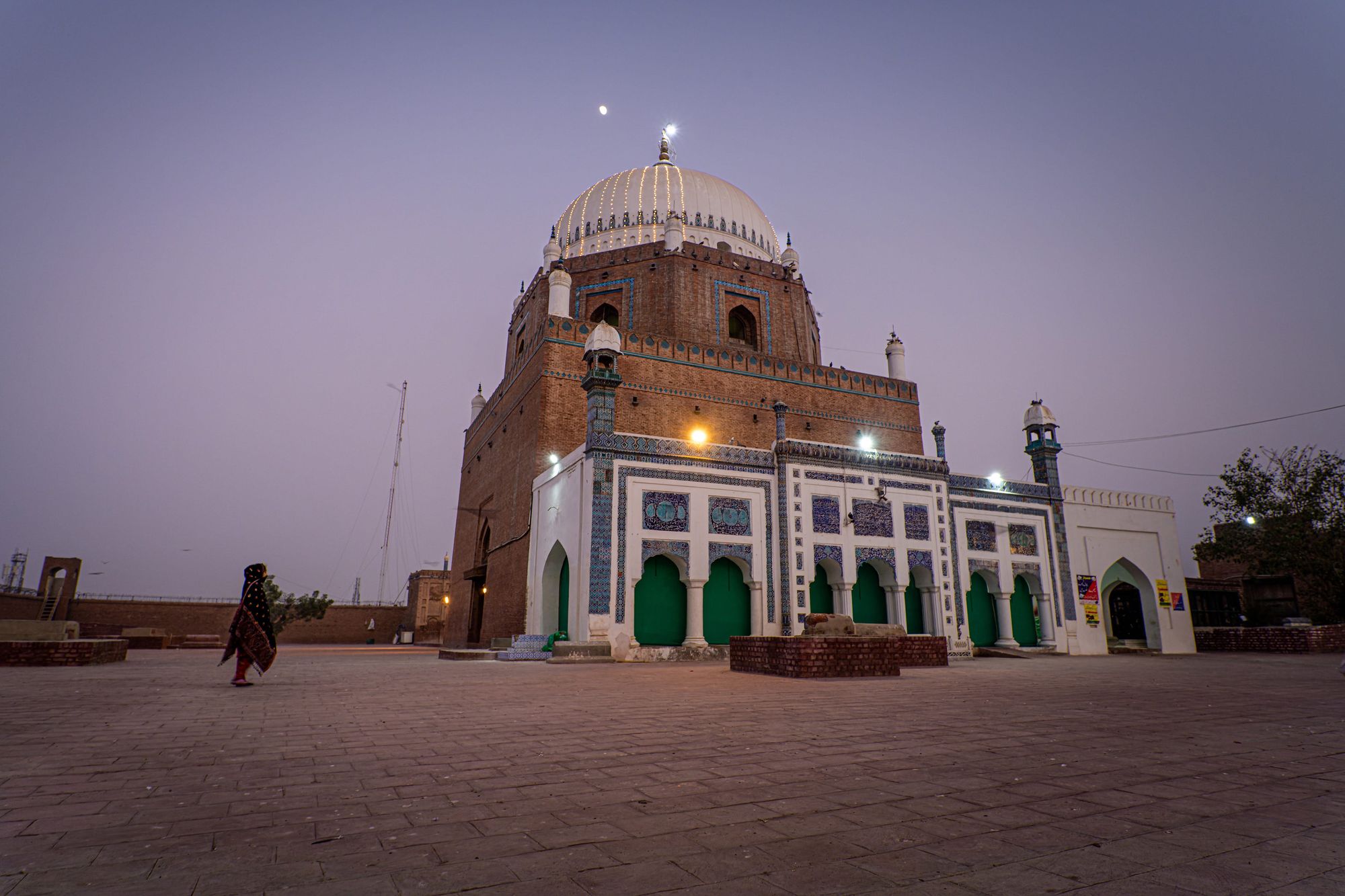 Somewhere along the way, I ran into this self-identified 'malang' -- someone who gives up on the affairs of the world, in pursuit of spiritual ecstasy. (Strong Jack Sparrow vibes here, which is interesting because the whole scene appears to be right out of Disney's Agrabah.)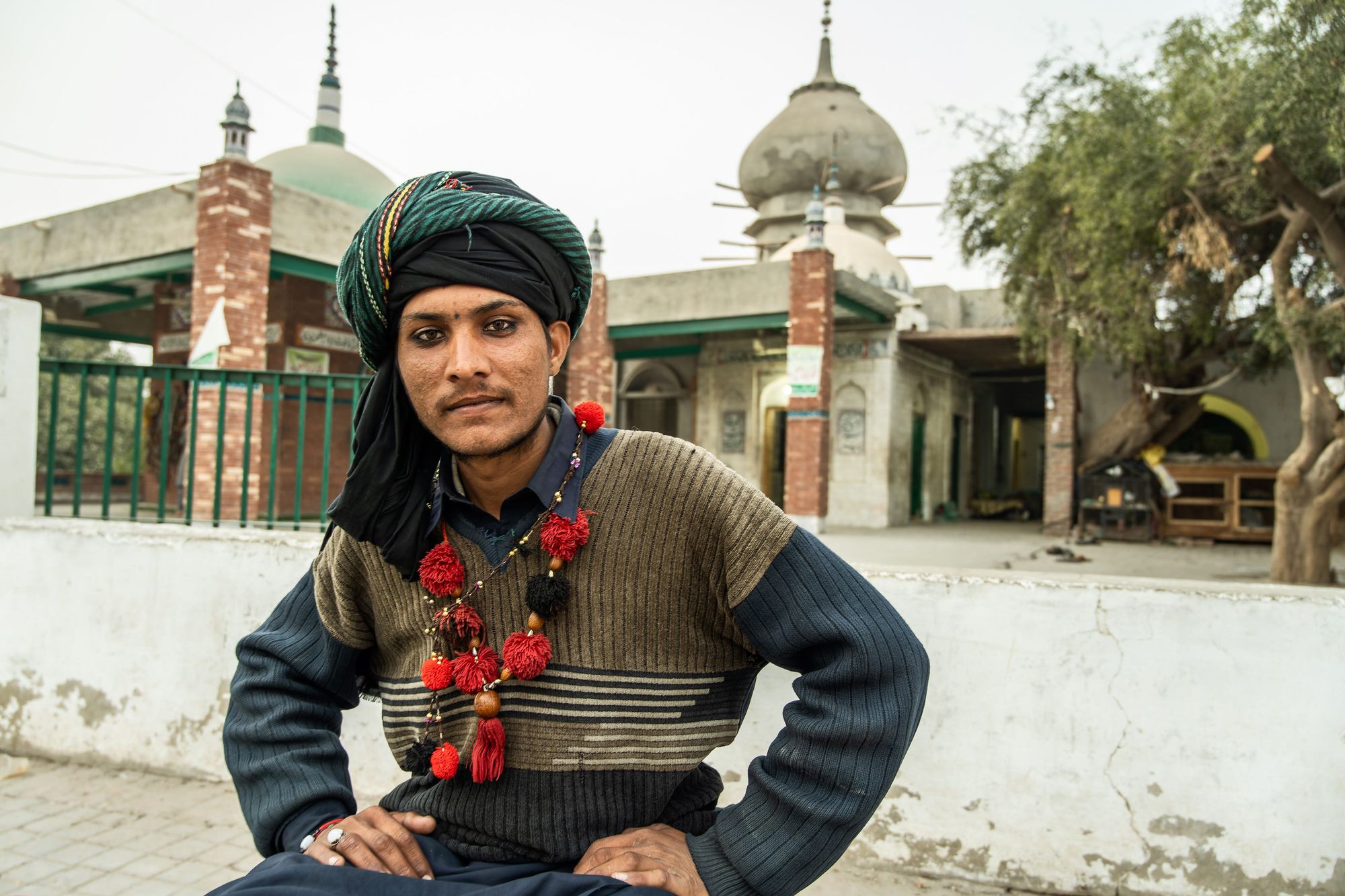 Last one up is Pir Shams Sabzwari's shrine. It is a majestic structure with ornate tile work and intricate frescoes.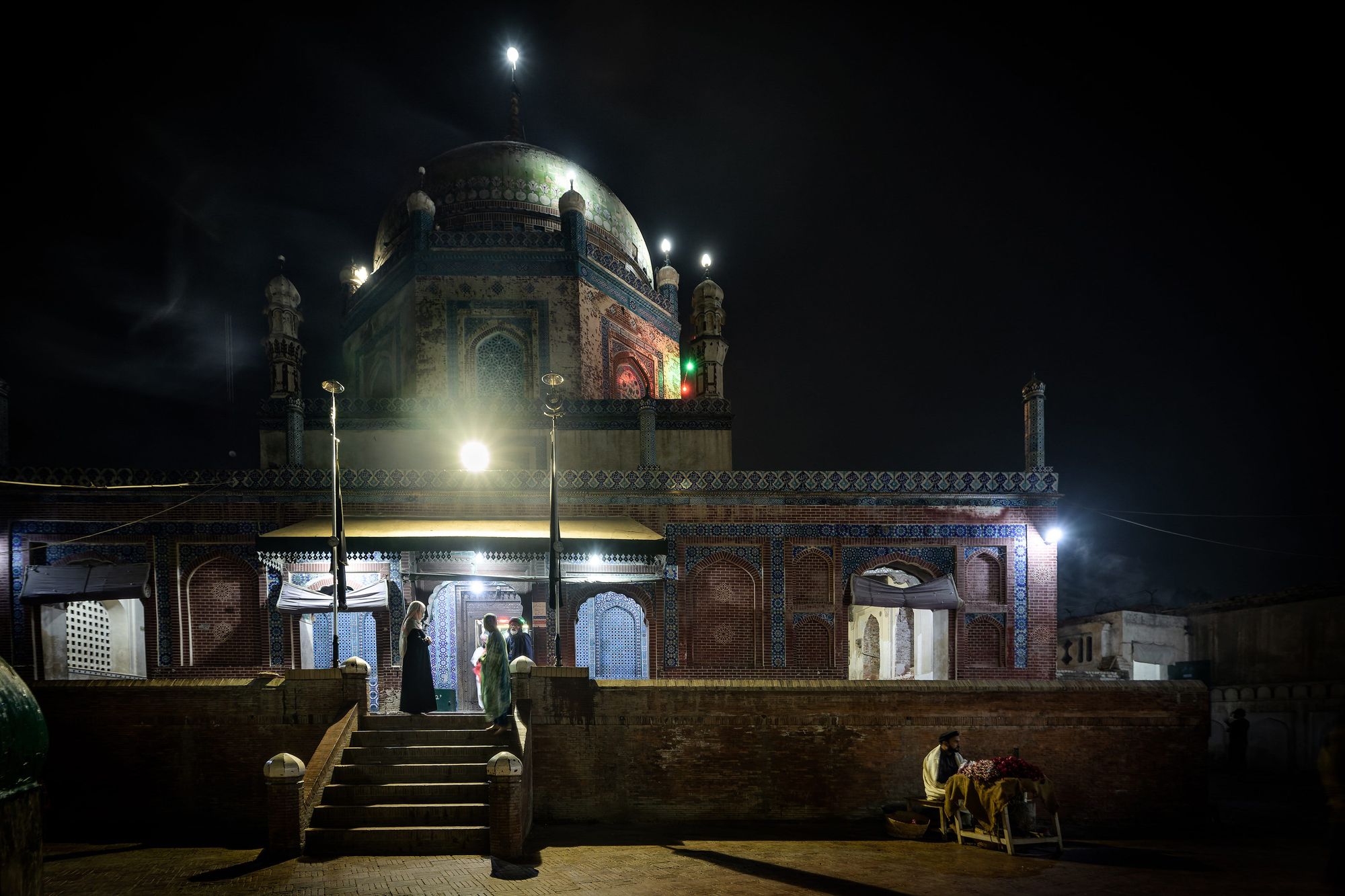 Shams Sabzwari is often confused with Shams Tabrizi who was Rumi's mentor and is actually buried in Iran. Tells you something about the caliber of people who were traveling these parts at that time.)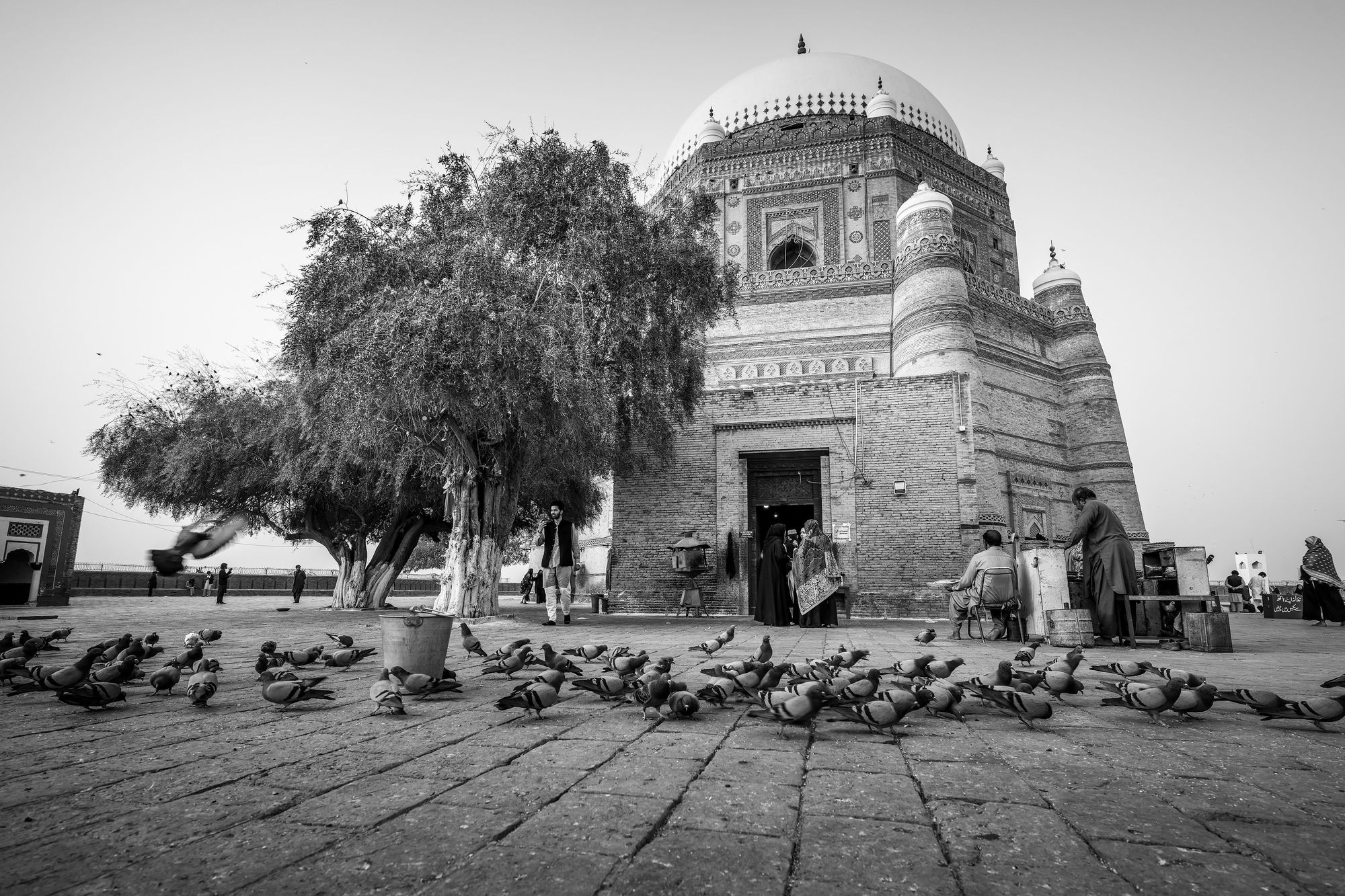 Back at the shrine of Pir Shams, there were some rituals underway that involved fire and lamps and chants that I didn't fully understand but presented dramatic scenes. Clearly, being there was a deeply moving experience for many of the patrons.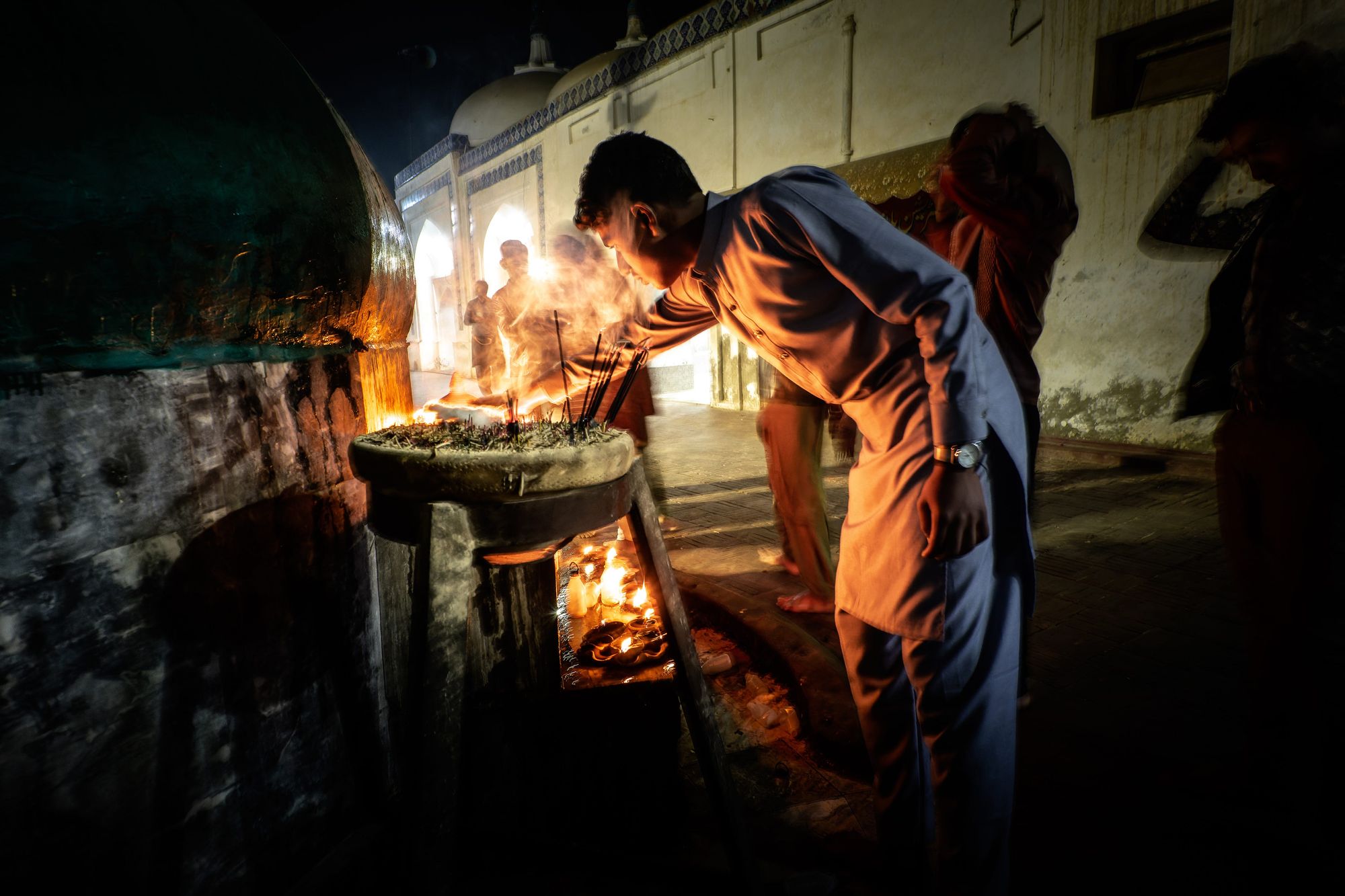 And then I found qawwals! (Qawwals sign Qawwali, which is a form of devotional singing that originated in shrines and is now mainstream. Good qawwali can have a hypnotic affect leading to religious ecstasy. Look up: Nusrat Fateh, Sabri Brothers, Aziz Mian)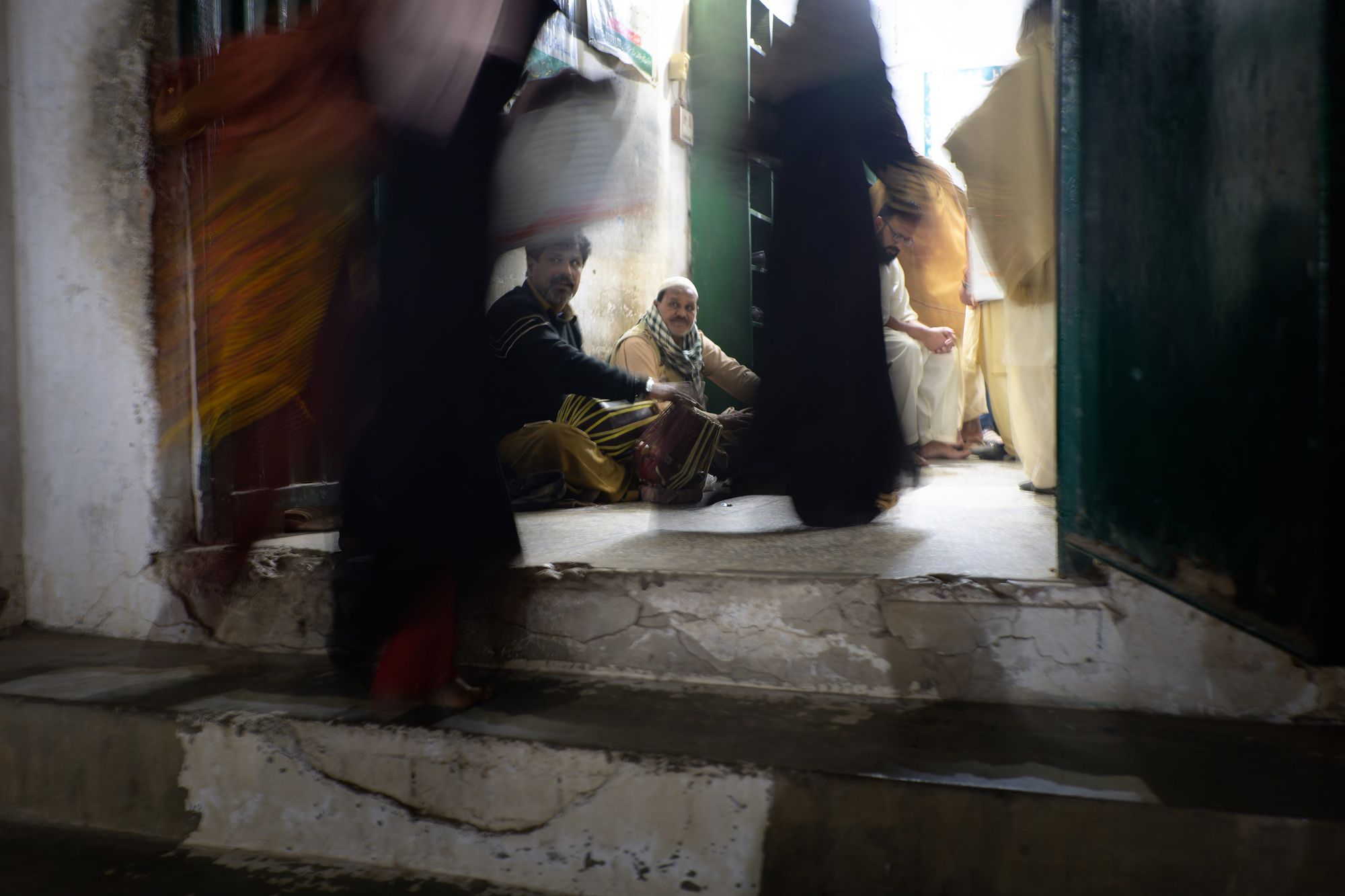 Listening to these gentleman perform was the highlight of my experience. I could have stayed all night. Just mesmerizing stuff.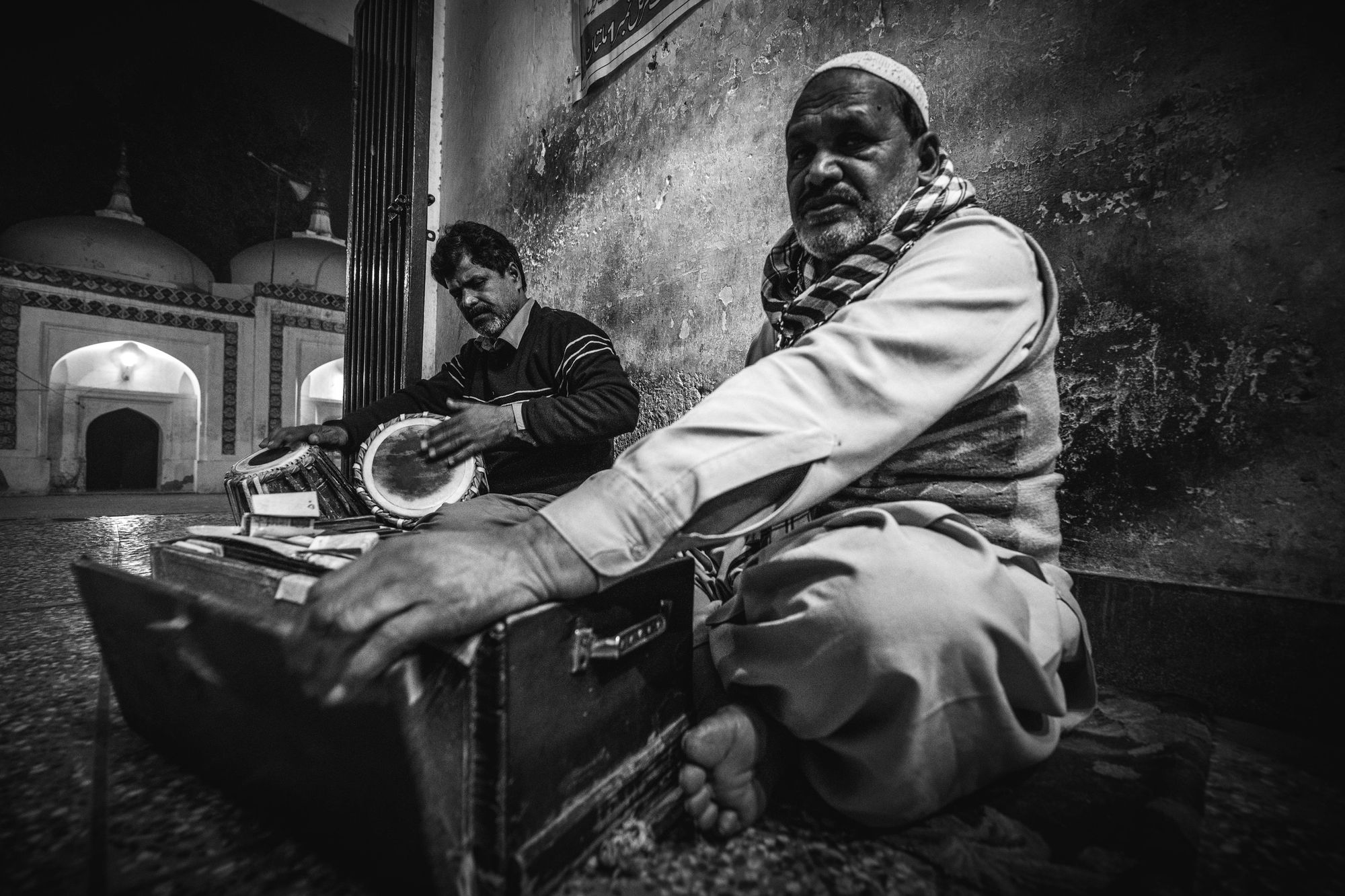 If you are in Pakistan or visiting Pakistan and you're reading this and it is tempting you to visit Multan -- do it! You won't regret it. It's place with an astonishingly rich culture and history.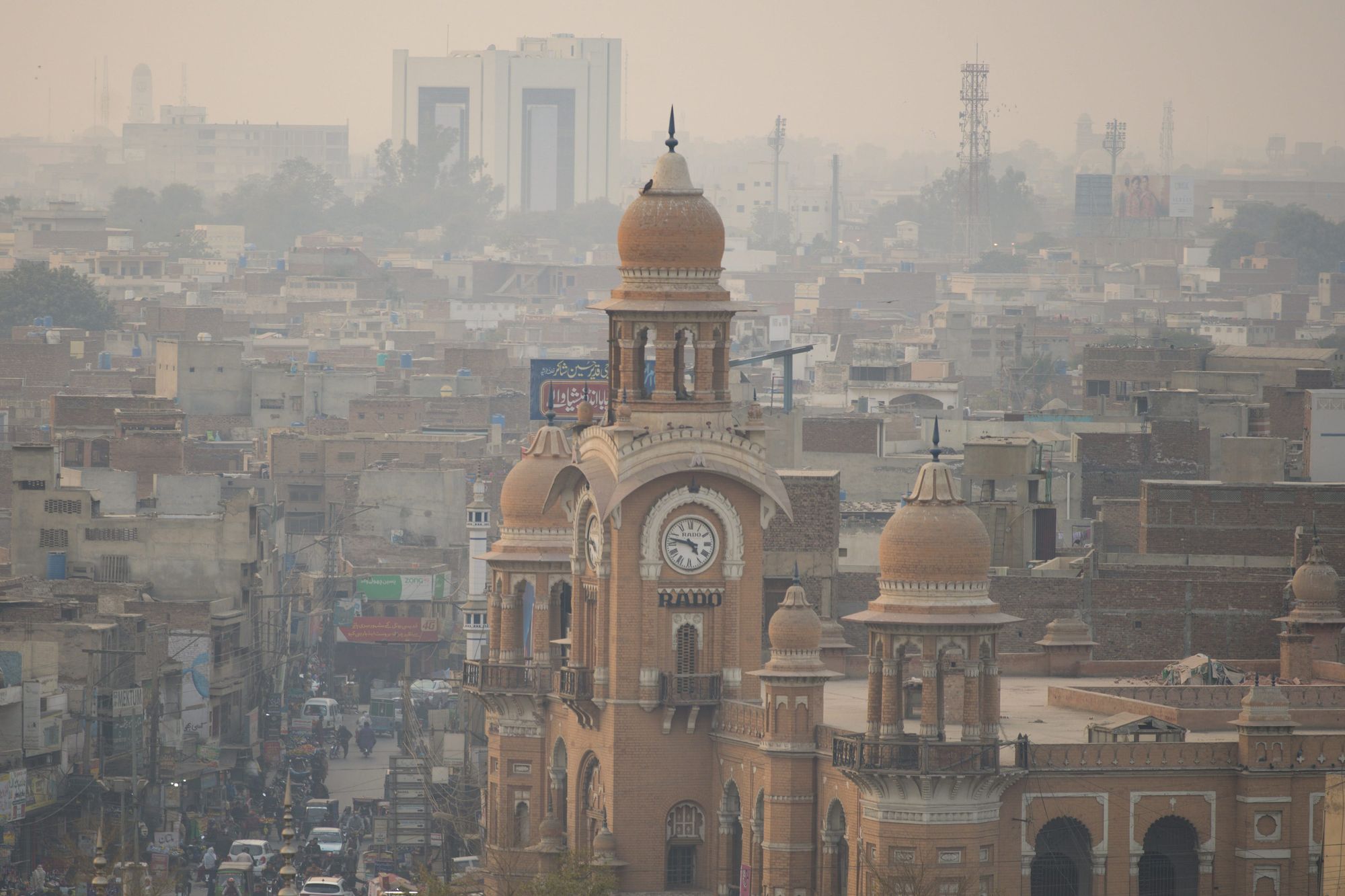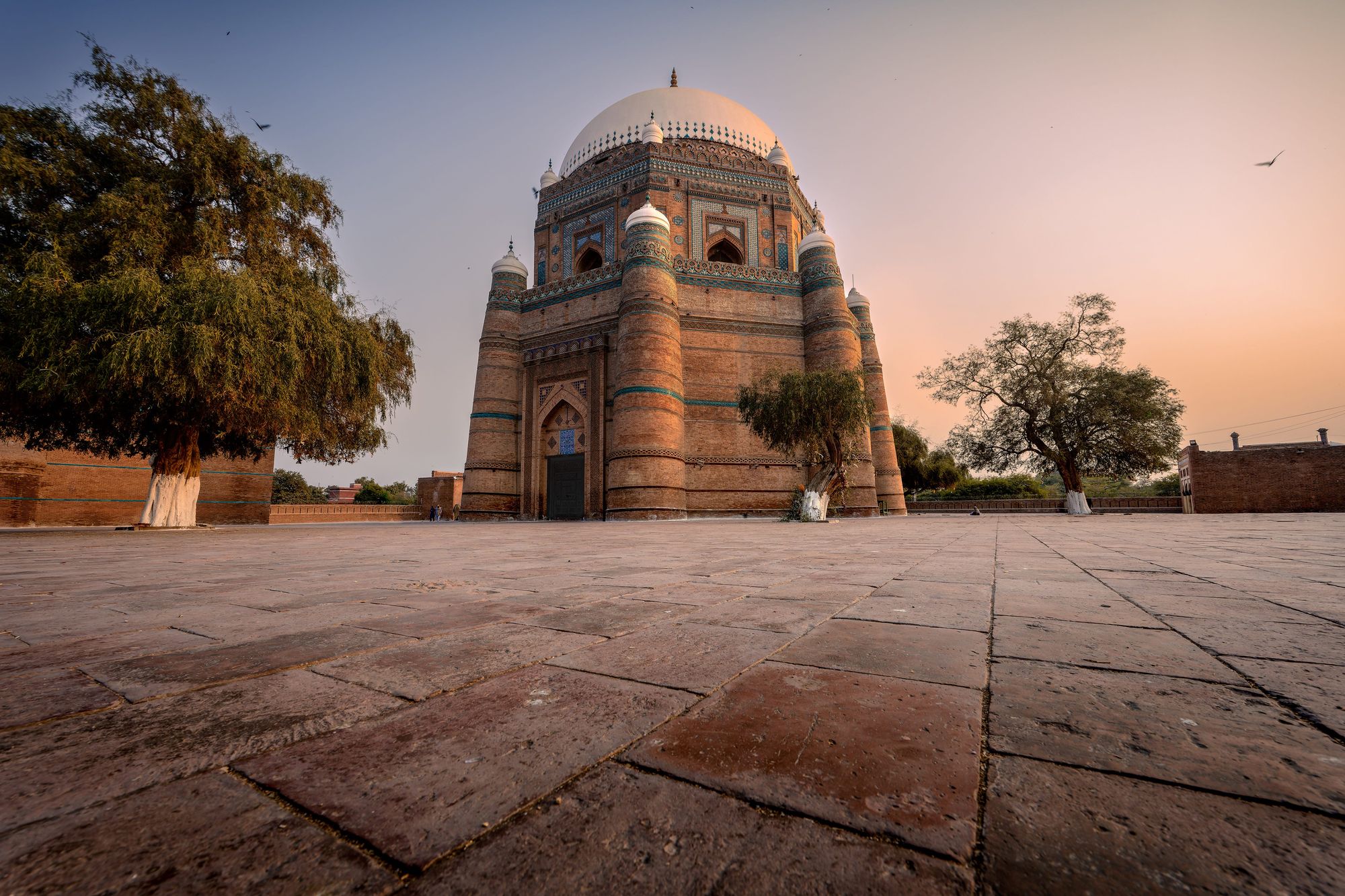 ملتان ما با جنتِ اعلیٰ برابر است
آہستہ پا بنہ کہ ملِک سجدہ می کُن
Our Multan is like a great Paradise
Tread slowly, the angels are paying obeisance here
— Hazrat Bahauddin Zakariya